The historic Camden Yards is not only home to the Baltimore Orioles – but also an authentic Charm City culinary destination.
Completed in 1992, Camden Yards is considered to be the first retro design ballpark, and a true icon in Major League Baseball. Situated in downtown Baltimore, a few blocks west of Inner Harbor in the Camden Yards Sports Complex, Birdland is not only a destination for O's baseball fans – but it is also an attraction for tourists from around the world seeking a genuine taste of Maryland-style food.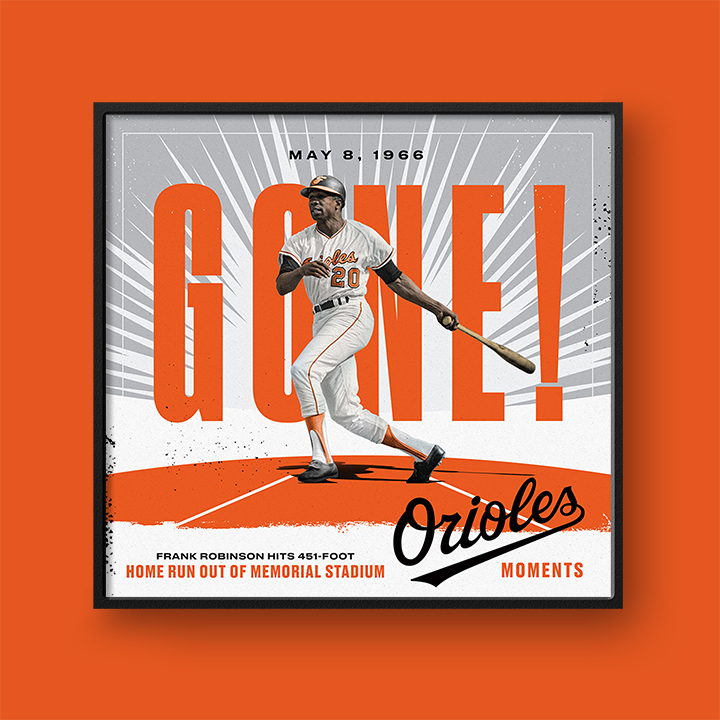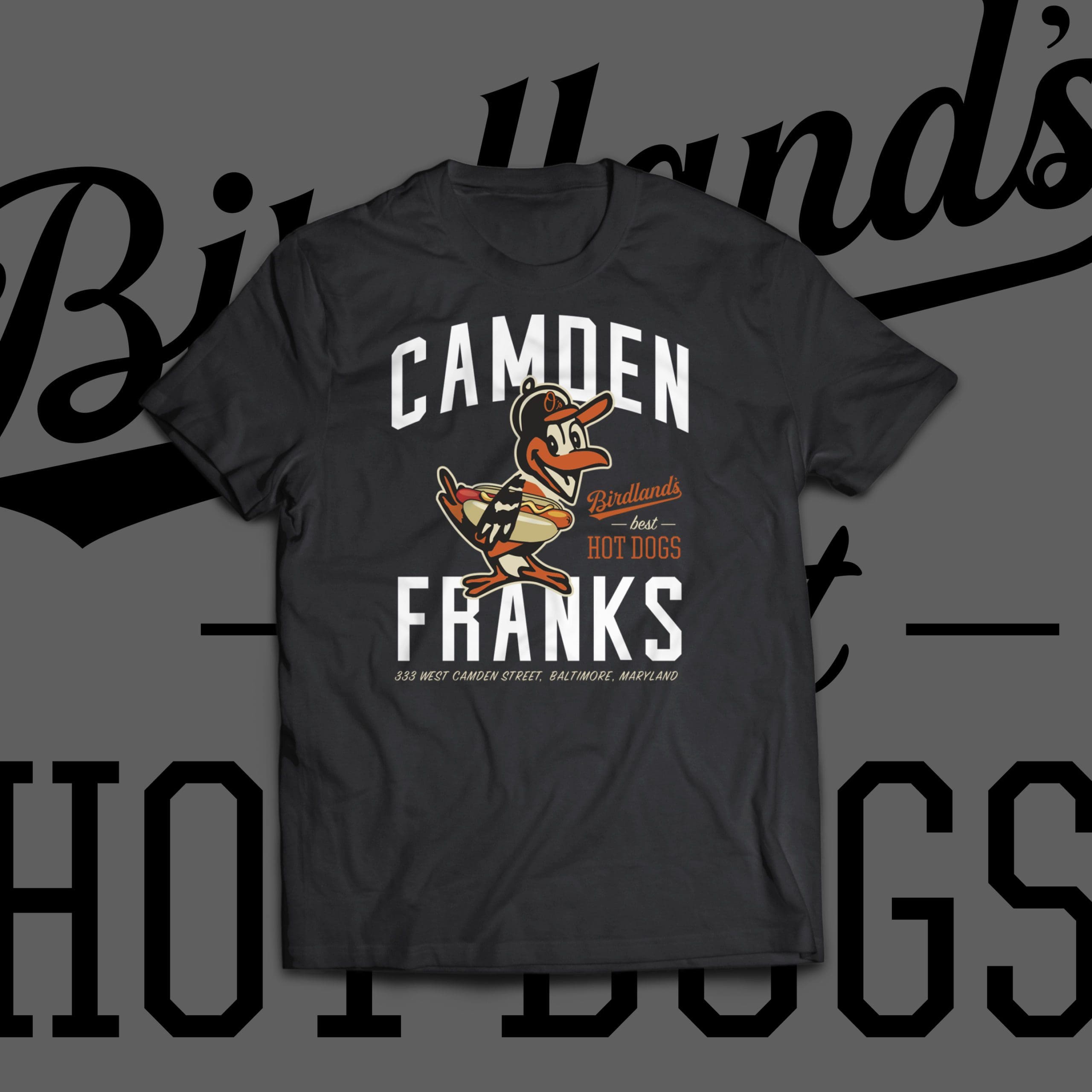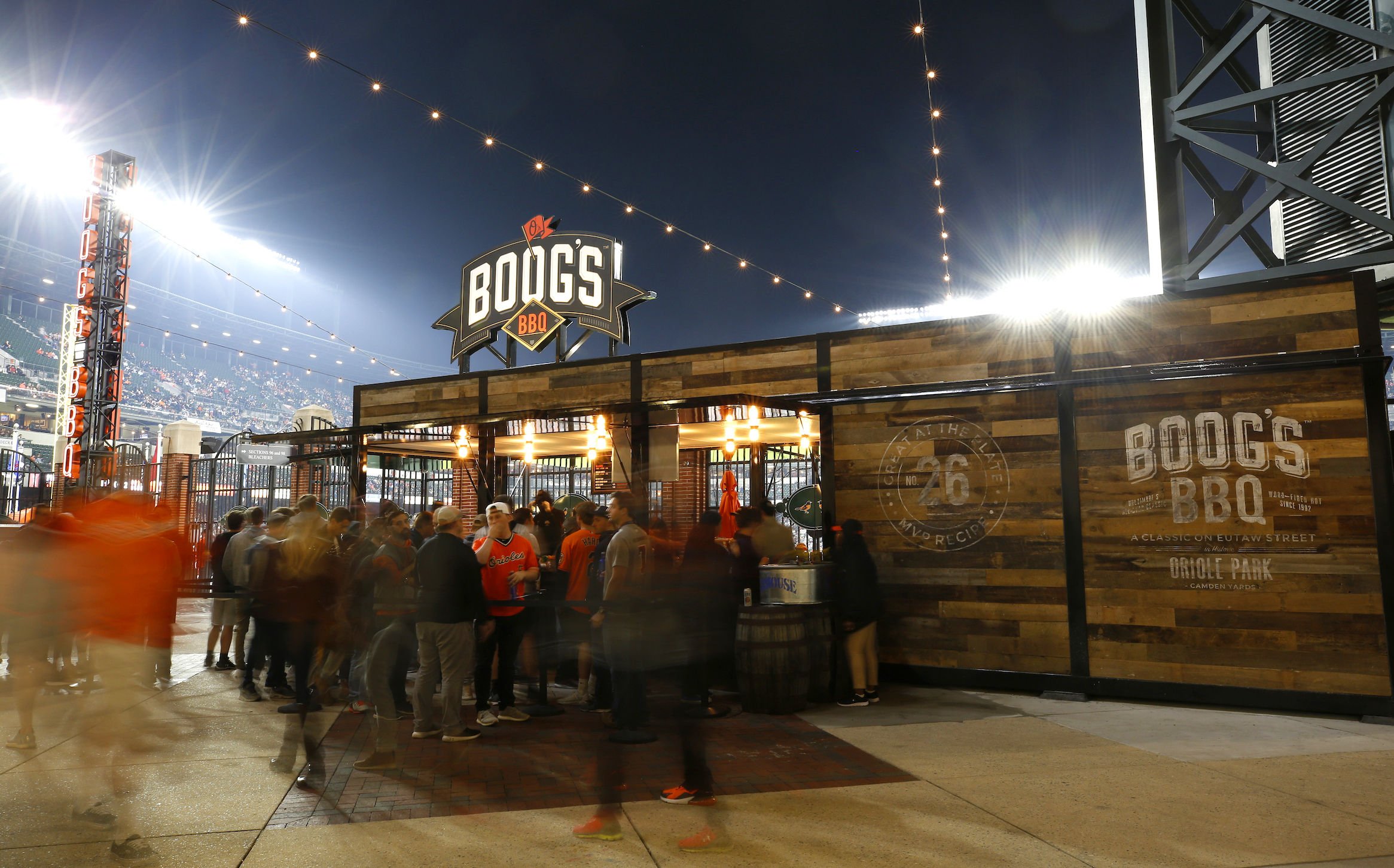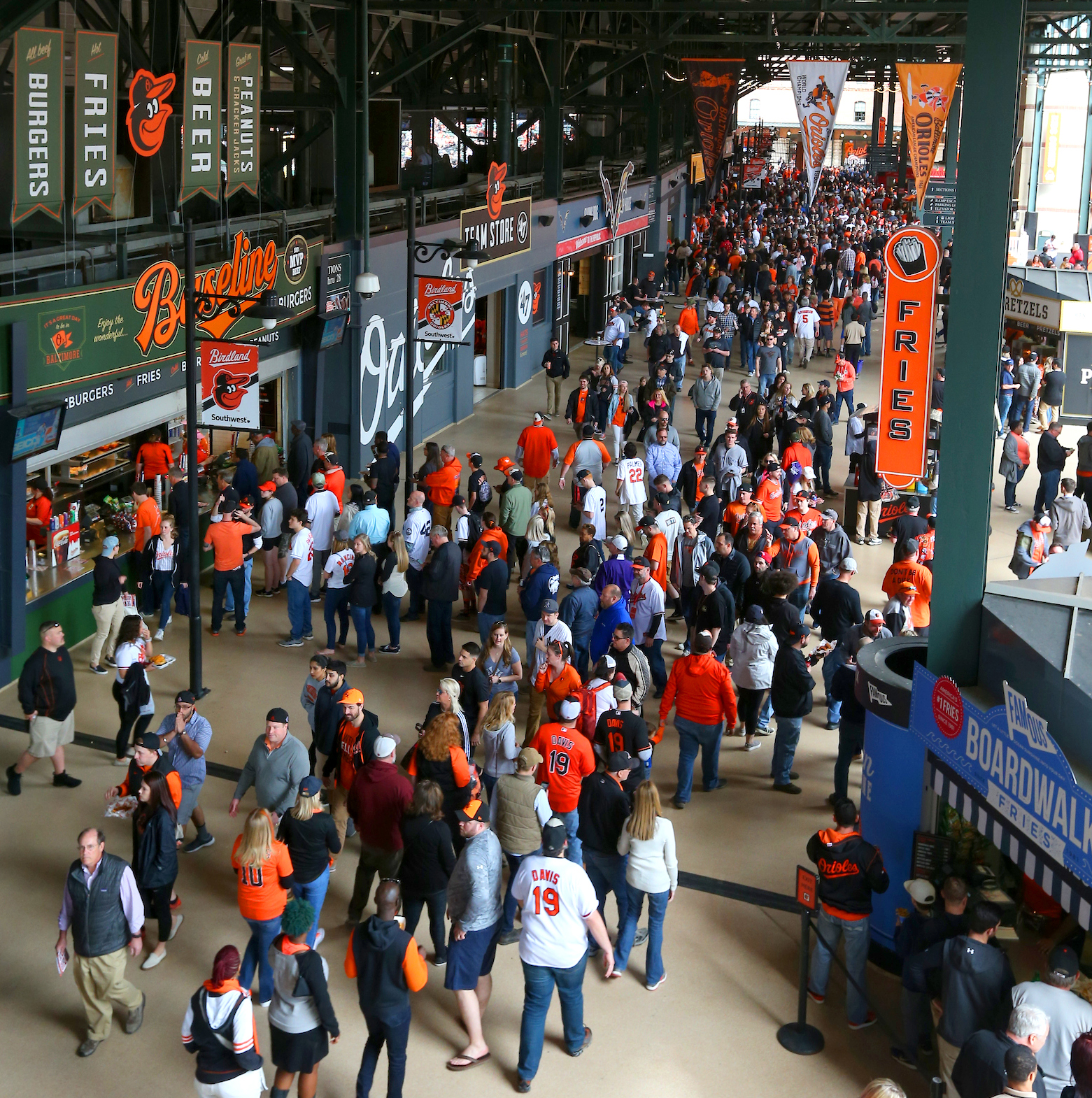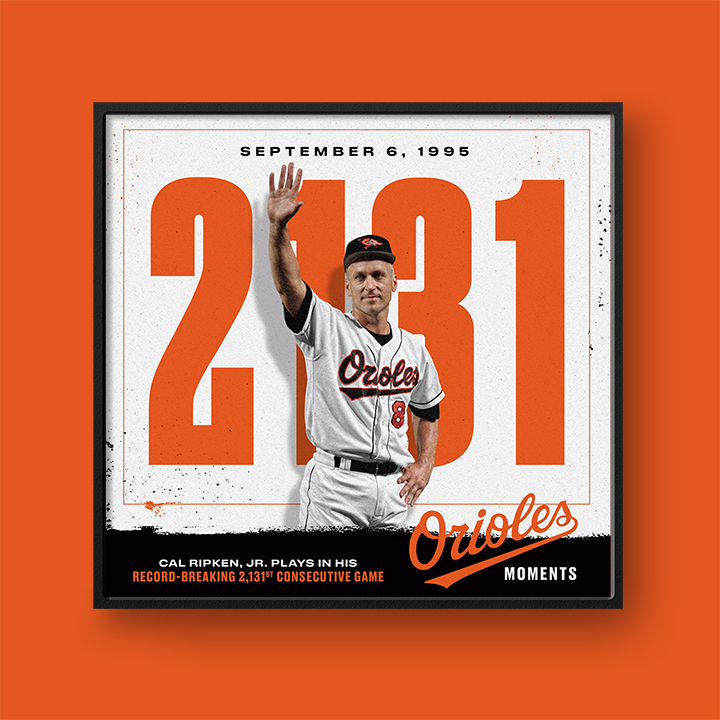 Here's the story.
For opening day, the Orioles wanted to not only delight their fans with expanded food offerings that include more global flavors and truly local fare, but also with an updated main concourse experience that defined the plethora of new or mainstay brands – all while remaining true to the stadium's classic retro style. The O's were also looking to revisit the Eutaw Street classic – Boog's BBQ, the signage on Team Stores and updates to wayfinding graphics throughout the stadium. The challenge was not only a continually shifting list of purveyors, multiple players on a newly built development team with contractors situated across the country, but an aggressive schedule that required effective communication, clear design direction and production experience that could operate within the scope of installation cost and timing. But Project 13 stepped up to the plate.
"The Baltimore Orioles Hit a Home Run".
Working with an amazing team and incredible talent is always a recipe for success. Fortunately we had the opportunity to play alongside global architecture firm Populous, hospitality leader Delaware North, national signage company bluemedia, Counts Projects and the corporate crew at the Baltimore Orioles.
Within a few short months, Project 13 updated or created new graphics and signage for over 25 brands throughout the stadium that ranged from local favorites like Attman's Deli, Boardwalk Fries and Old Bay Seasoning to national names including Budweiser and Absolut. We also unified the look and feel of stands serving classic baseball fare by defining the home team's "Birdland's Best" brand and establishing the O's signature hot dog – Camden Frank's.
Out on Eutaw Street, the American League MVP and four-time All-Star player Boog Powell's BBQ stand was on deck for new branding and signage – including a classic 1952 Chevy pickup truck, a 30' tall illuminated tower and new General Store.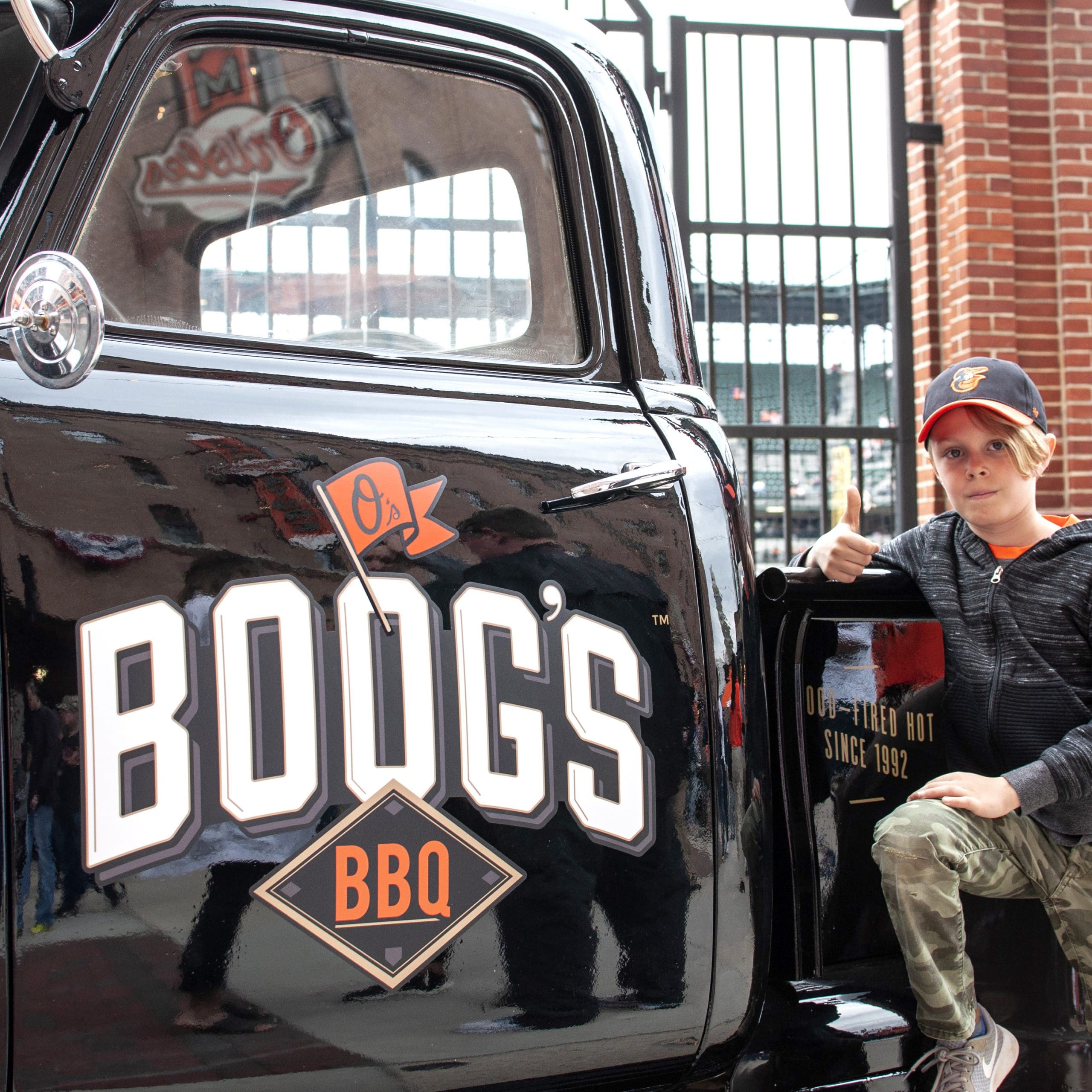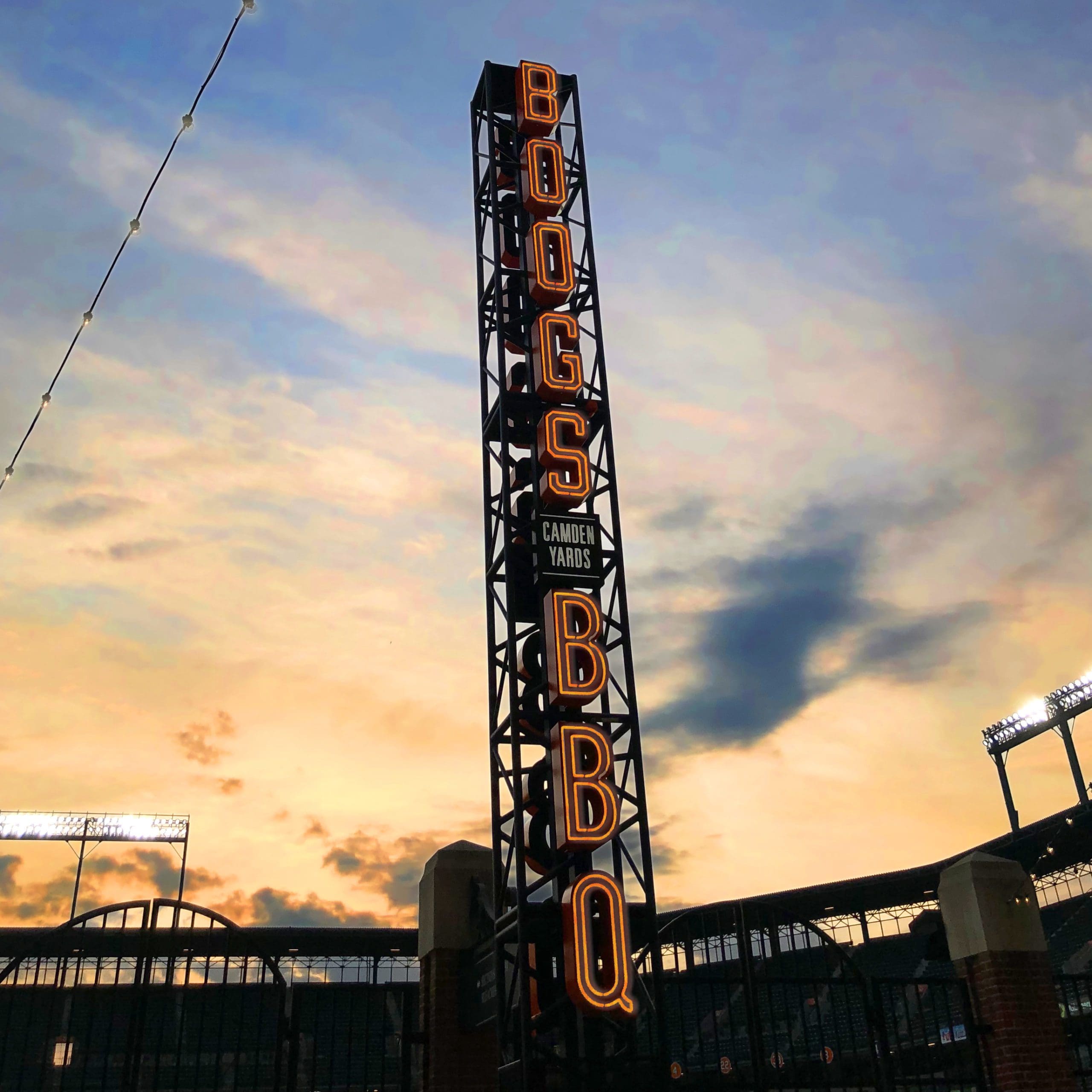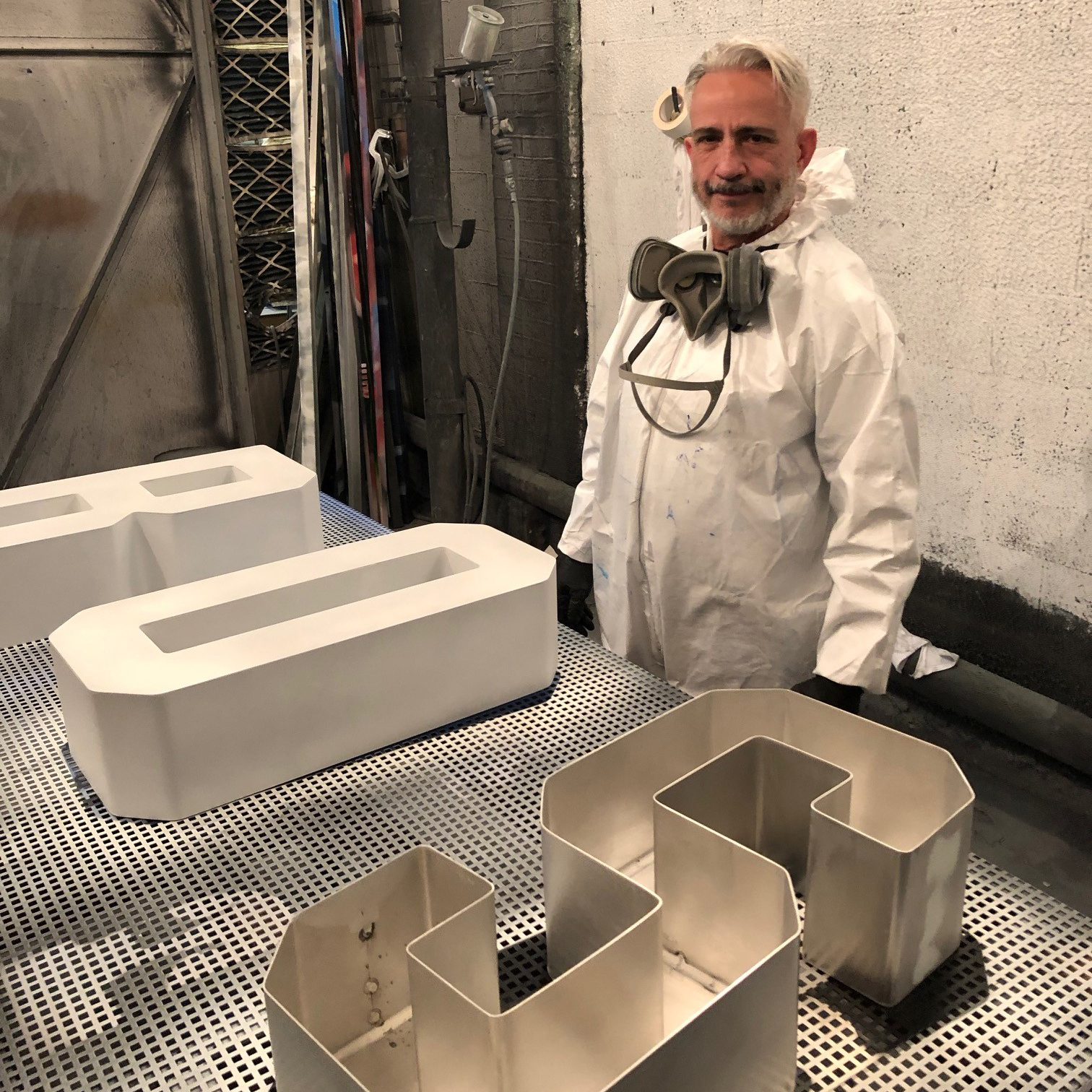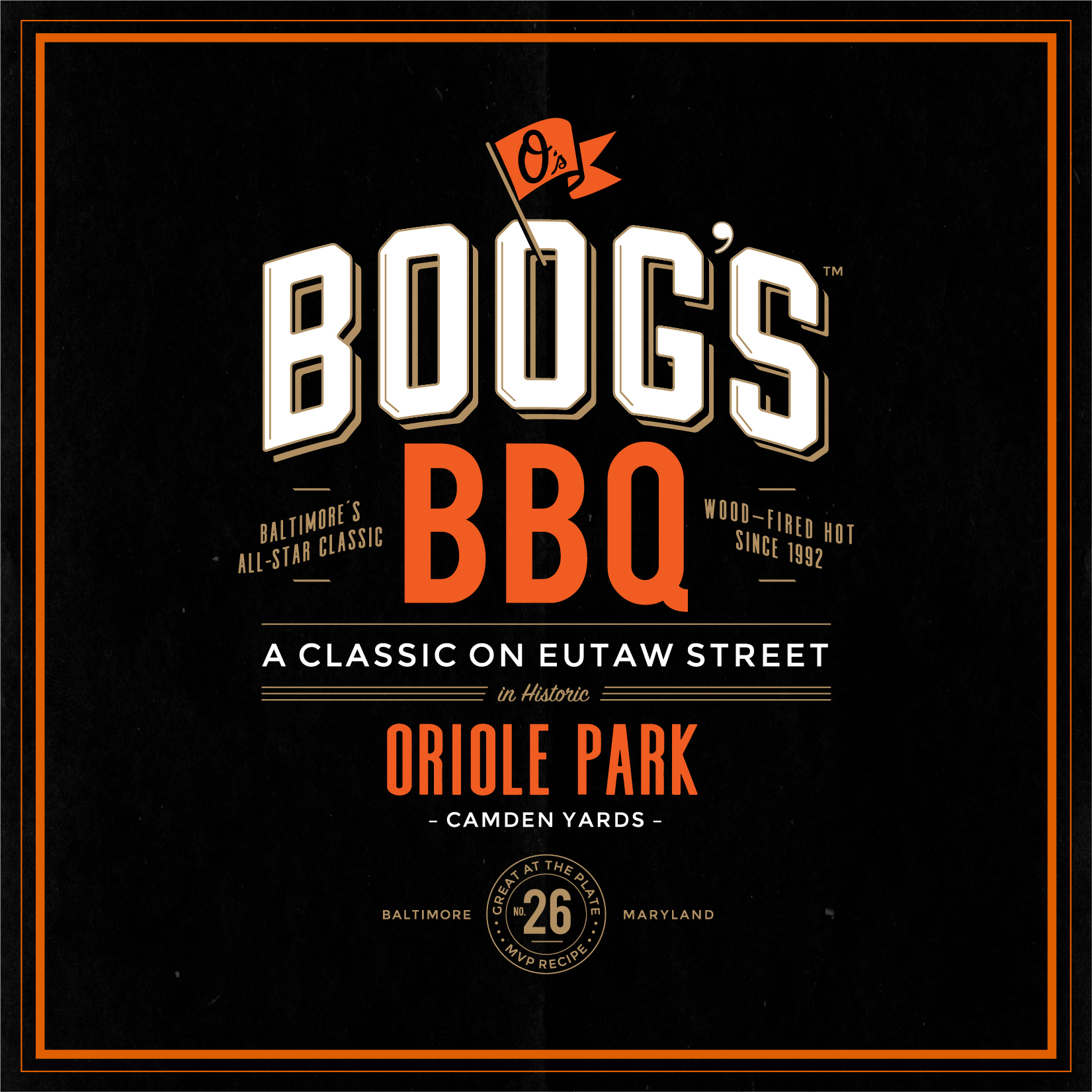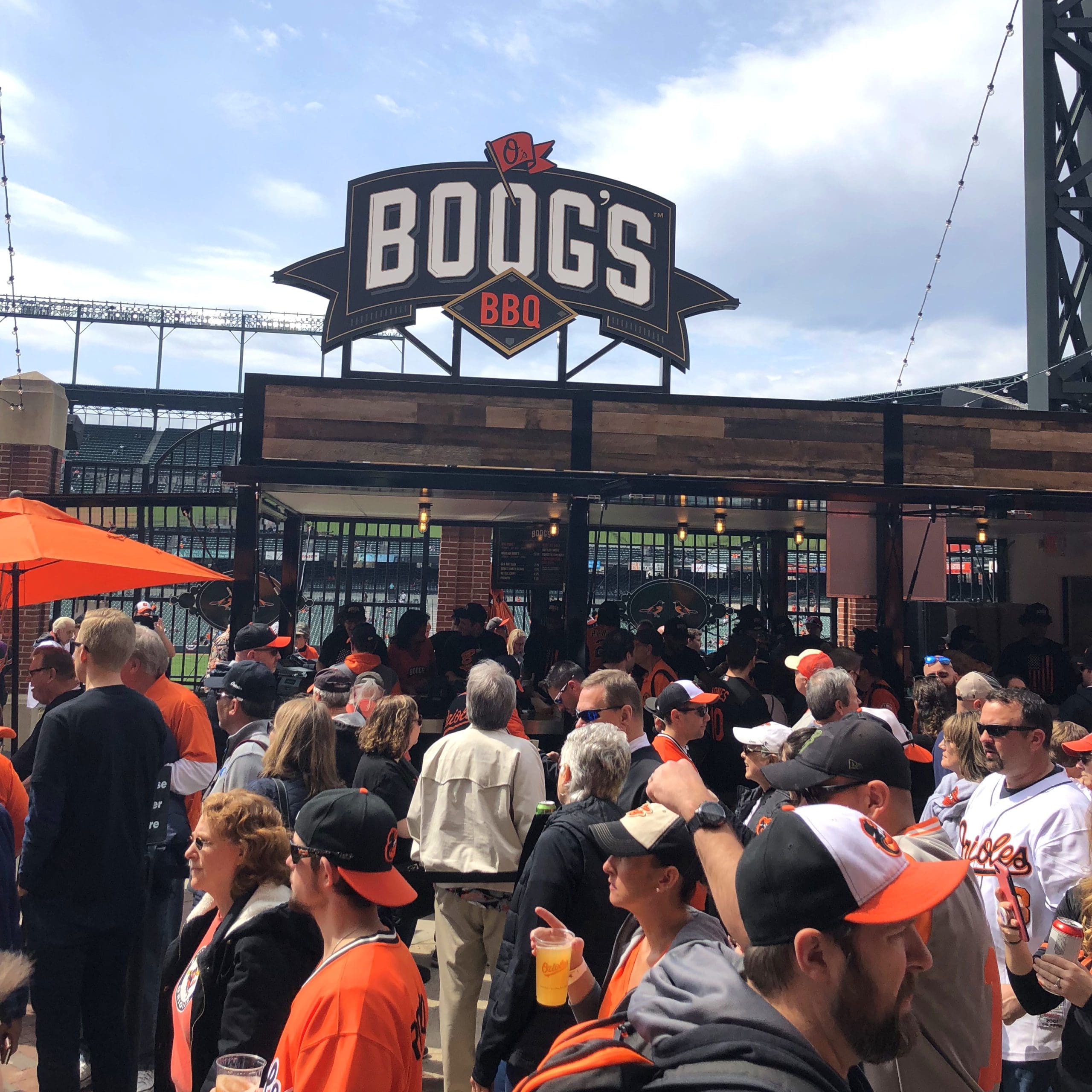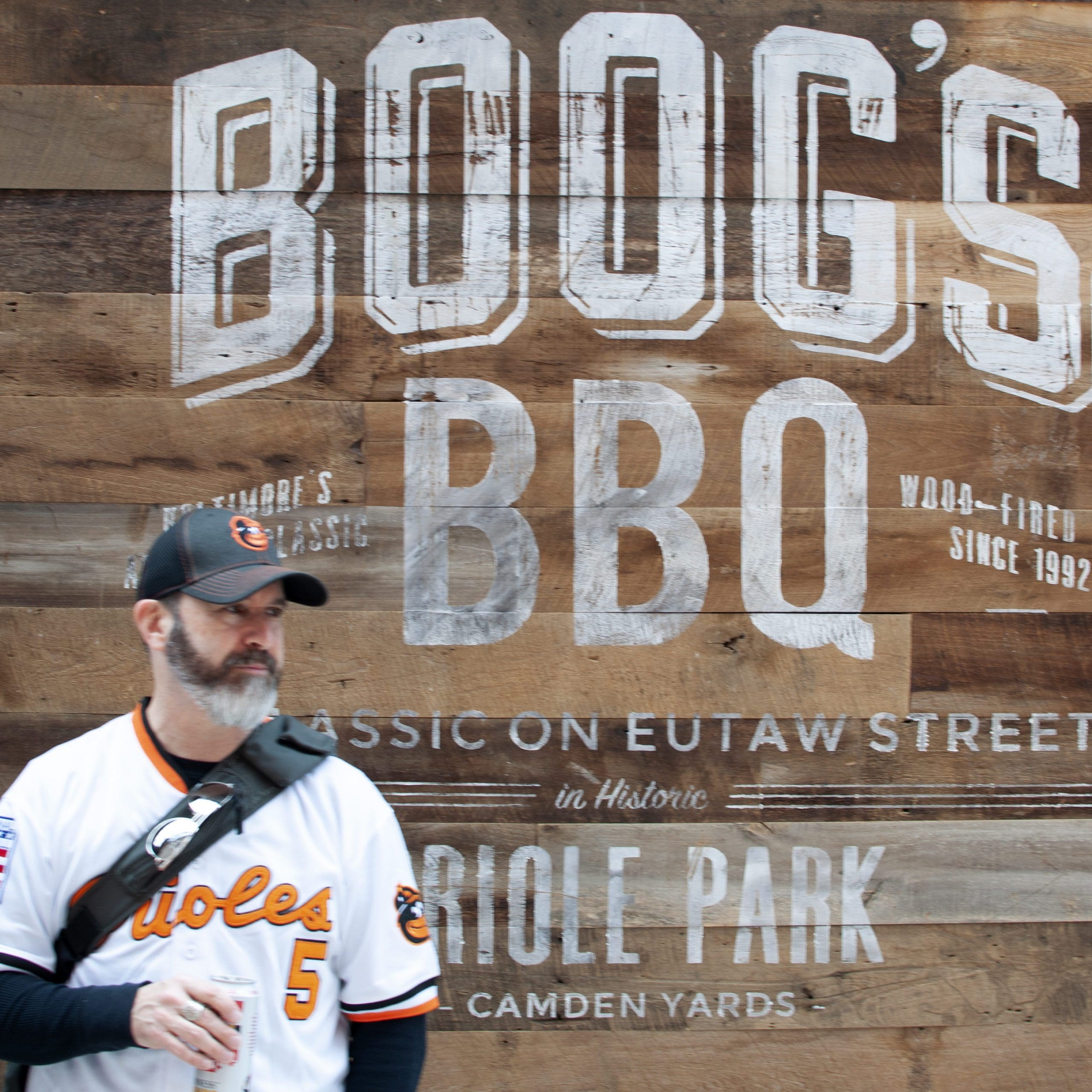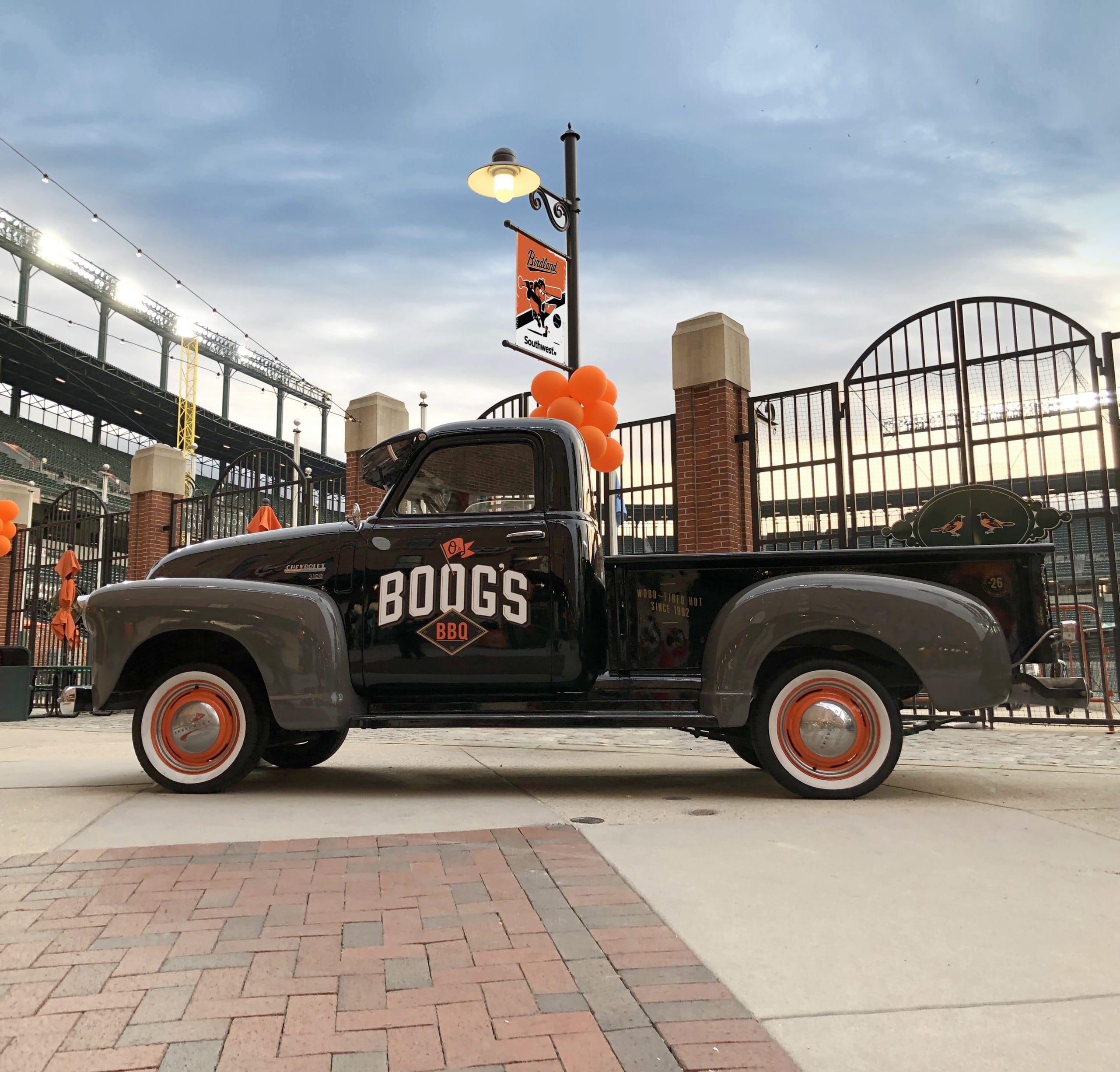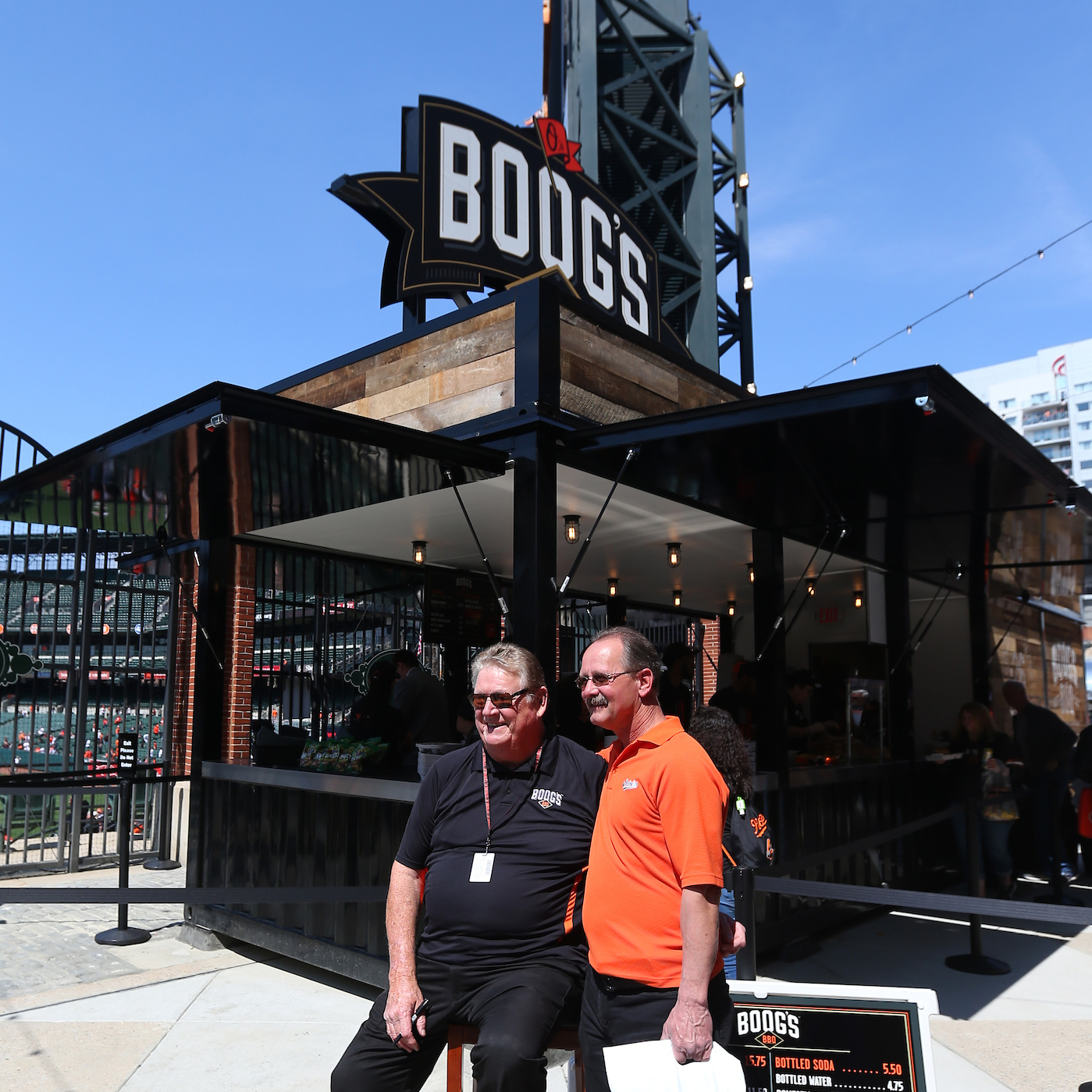 But Boog's was not the only hot new thing happening at OPACY.
We also helped craft Bar 478, a vintage Airstream trailer serving spirits exactly 478' from home plate, updated signage for the O's Team Stores, revamped wayfinding and banners around the main concourse which included working with Baltimore local designer (and baseball fan) Jason Drumheller to create 11 large-scale posters that feature historic Orioles' game moments.
Whew! We can now definitively say that playing in the major leagues is not easy, but our years of training paid off and seeing a stadium full of happy faces on opening day was definitely the highlight of our season.