Connestee Falls is a peaceful, welcoming and well-established master-planned community situated on 3,900 acres of pristine forested land in the majestic Blue Ridge Mountains.
Reaching 3,200 feet in elevation, the gated community offers spectacular mountain views, waterfalls, recreational lakes, walking and hiking trails, parks, playgrounds and a robust list of other amenities.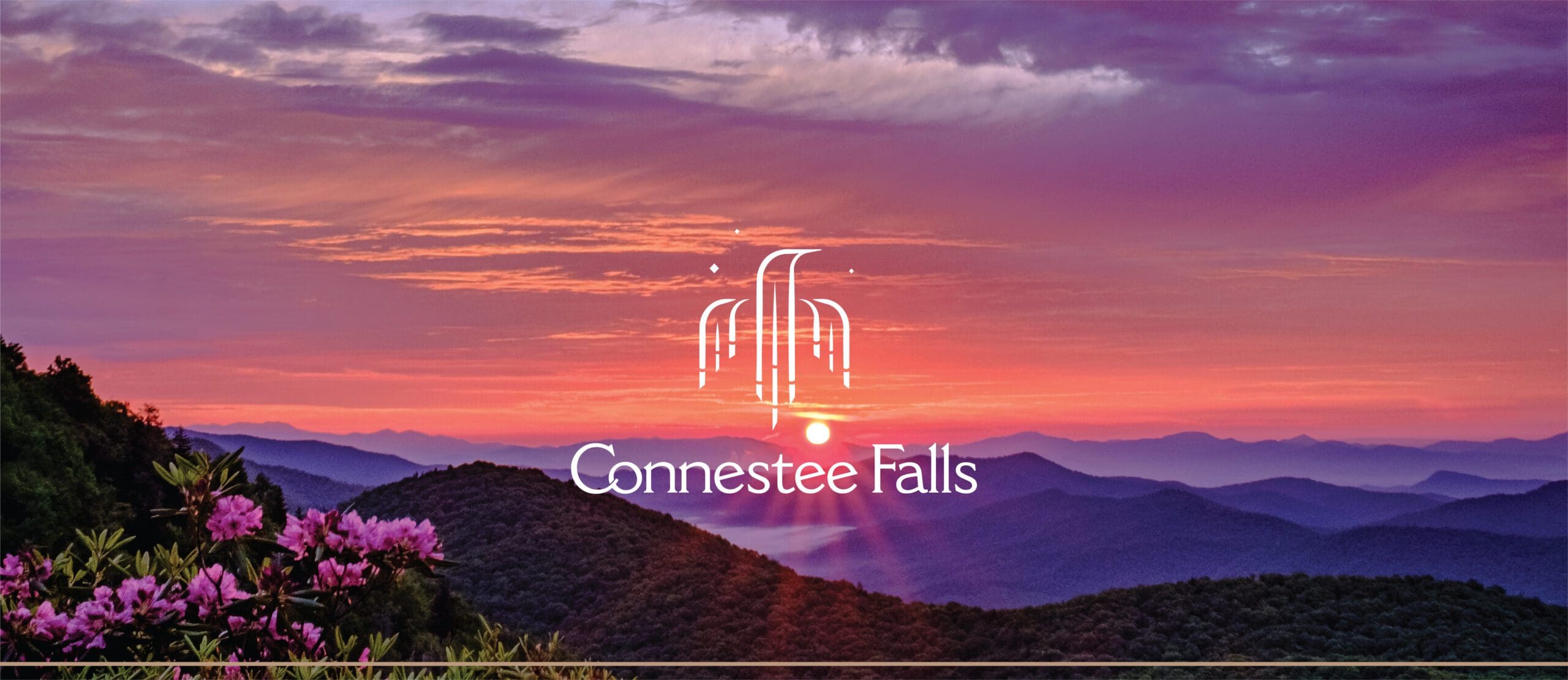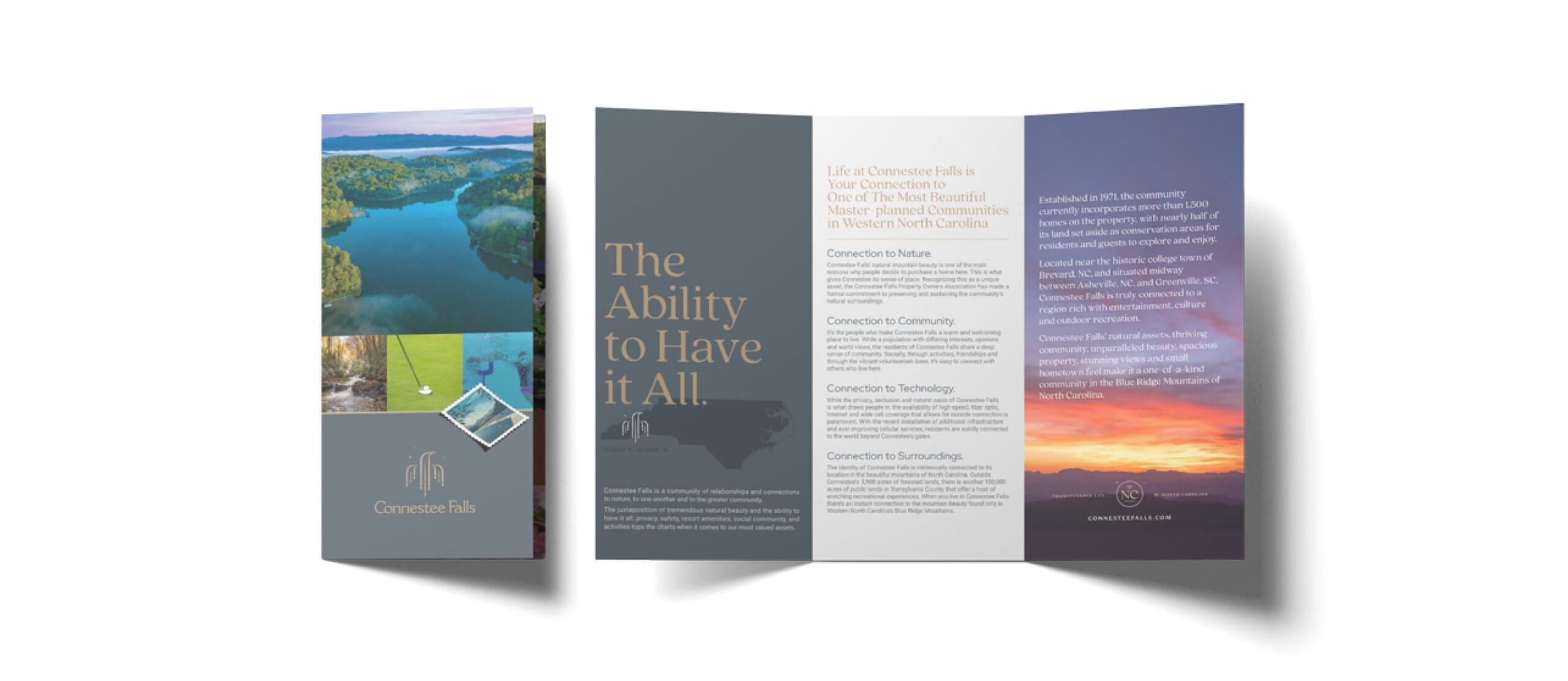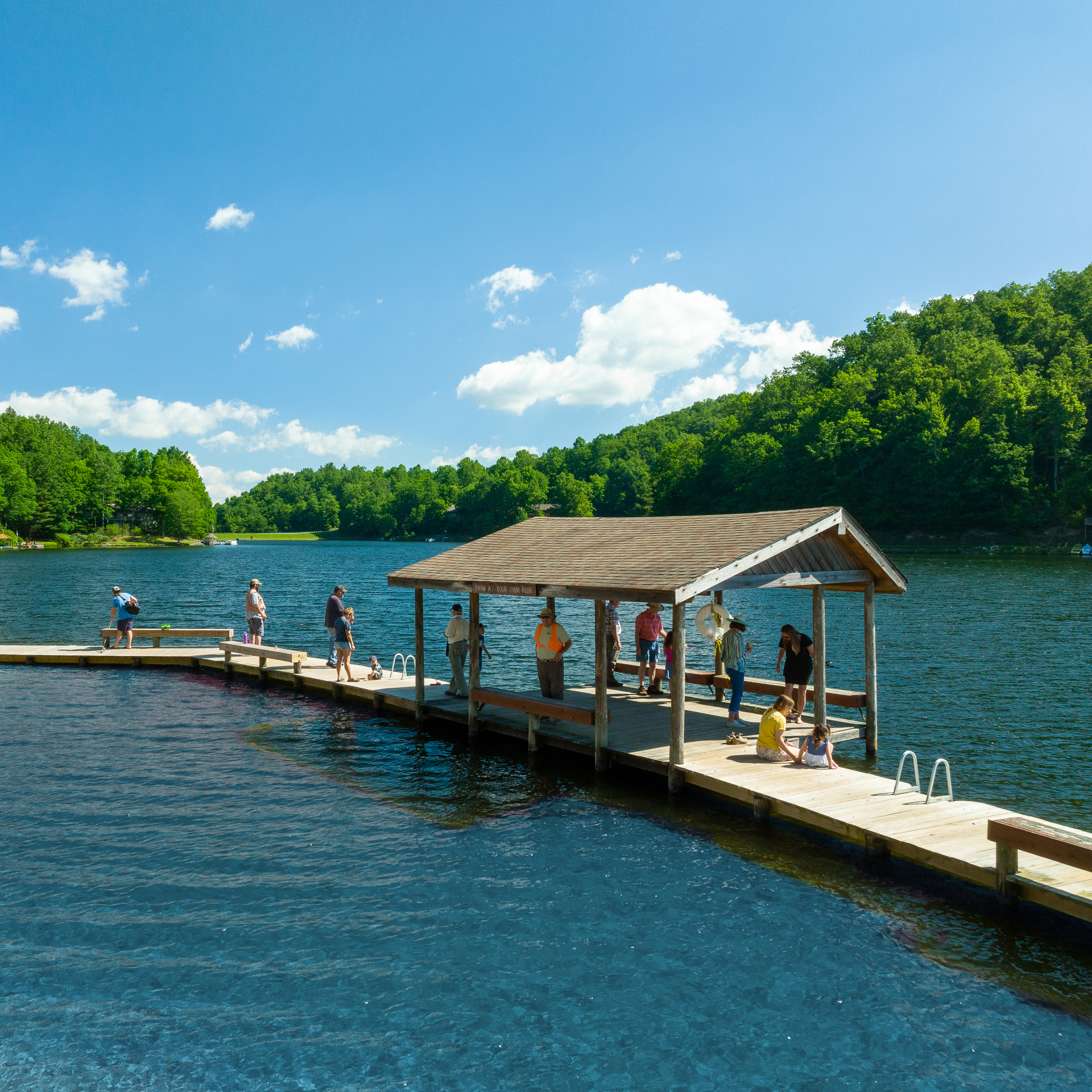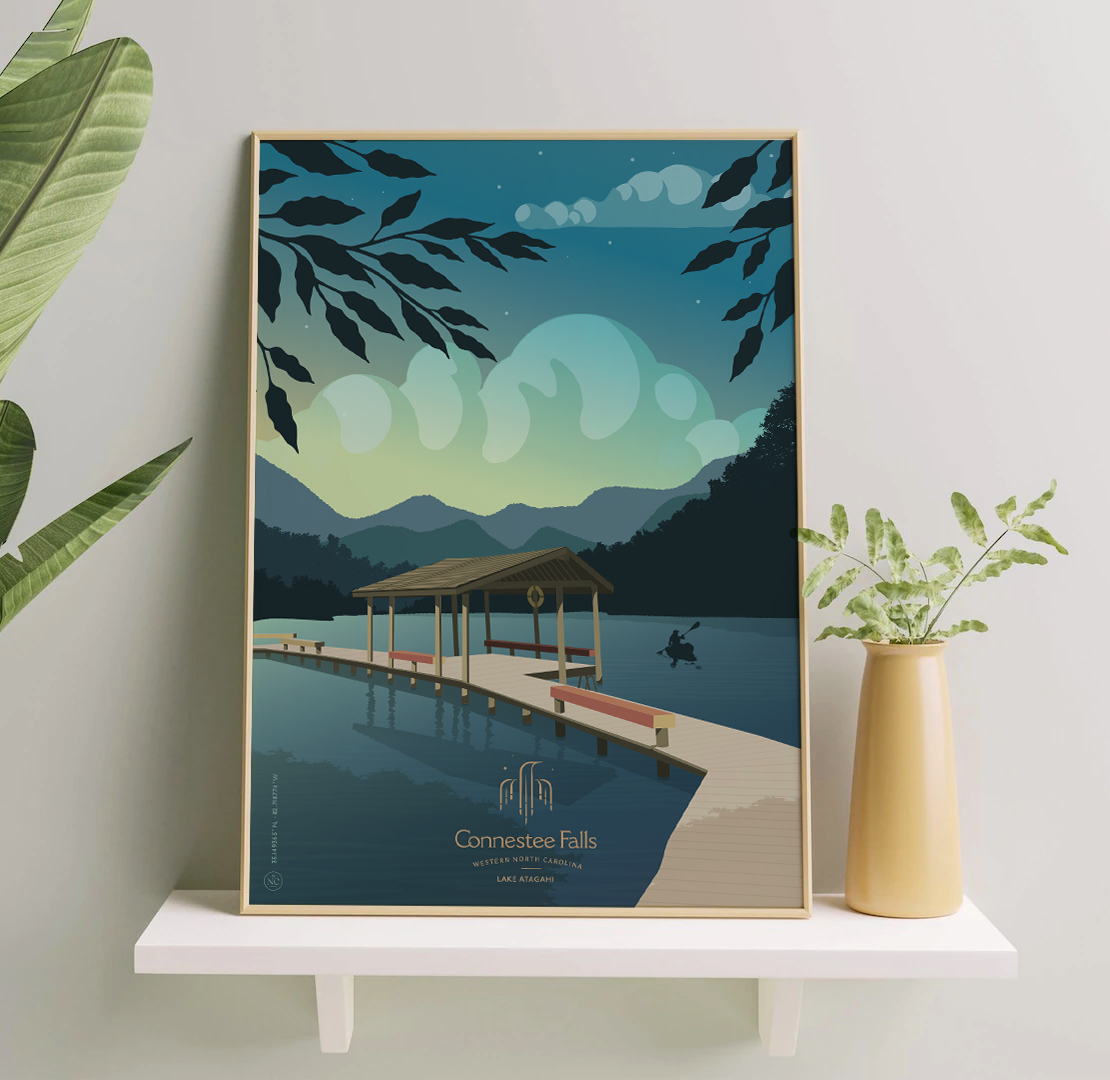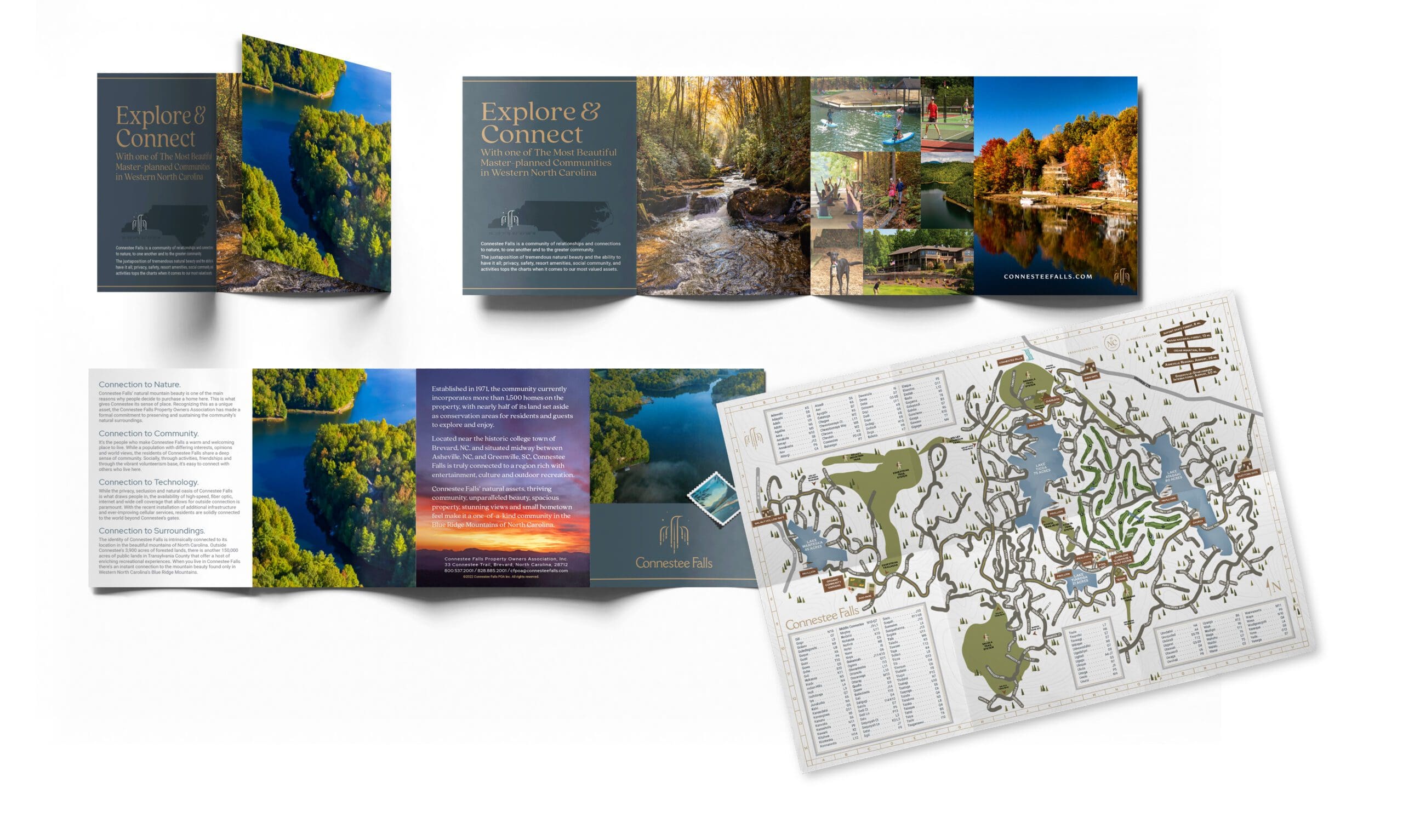 Here's the story.
Connestee Falls was looking to redefine themselves as a community connected through social and outdoor activities, friendships, shared interests and a commitment to one another and the greater community. Their existing brand was not only feeling dated but only conveyed one attribute within their wide range of amenities – golf. Project 13 worked closely with the Connestee Falls leadership and board to gather resident, employee and committee insights on what makes the community so special, and then redefine their written and visual voice across a wide range of platforms. Through this detailed learning experience, we were able to design a unique and beautiful new brand and brand guide, create a robust photo and video asset library, redevelop and produce all of their printed material, update all signage across their 3,900 acre forested footprint and provide design direction to their web and club platform – Northstar Technologies.
Connestee Falls' natural assets, thriving community, unparalleled beauty, spacious property, stunning views and small hometown feel make it a one-of-a-kind community in the Blue Ridge Mountains of North Carolina.
"It's like stepping out each morning into your very own national park." Hope to see on the Carson Creek Trail!