Daily Driver is a 7,000 square-foot, 130-seat community-oriented marketplace located in Dogpatch, San Francisco.
Serving organic wood-fired bagels, hand-churned butter & cream cheese as well as trade direct small batch coffee – Daily Driver is an inviting all day café where patrons can work, eat, meet and socialize. A true expression of the daily driver and created by true makers.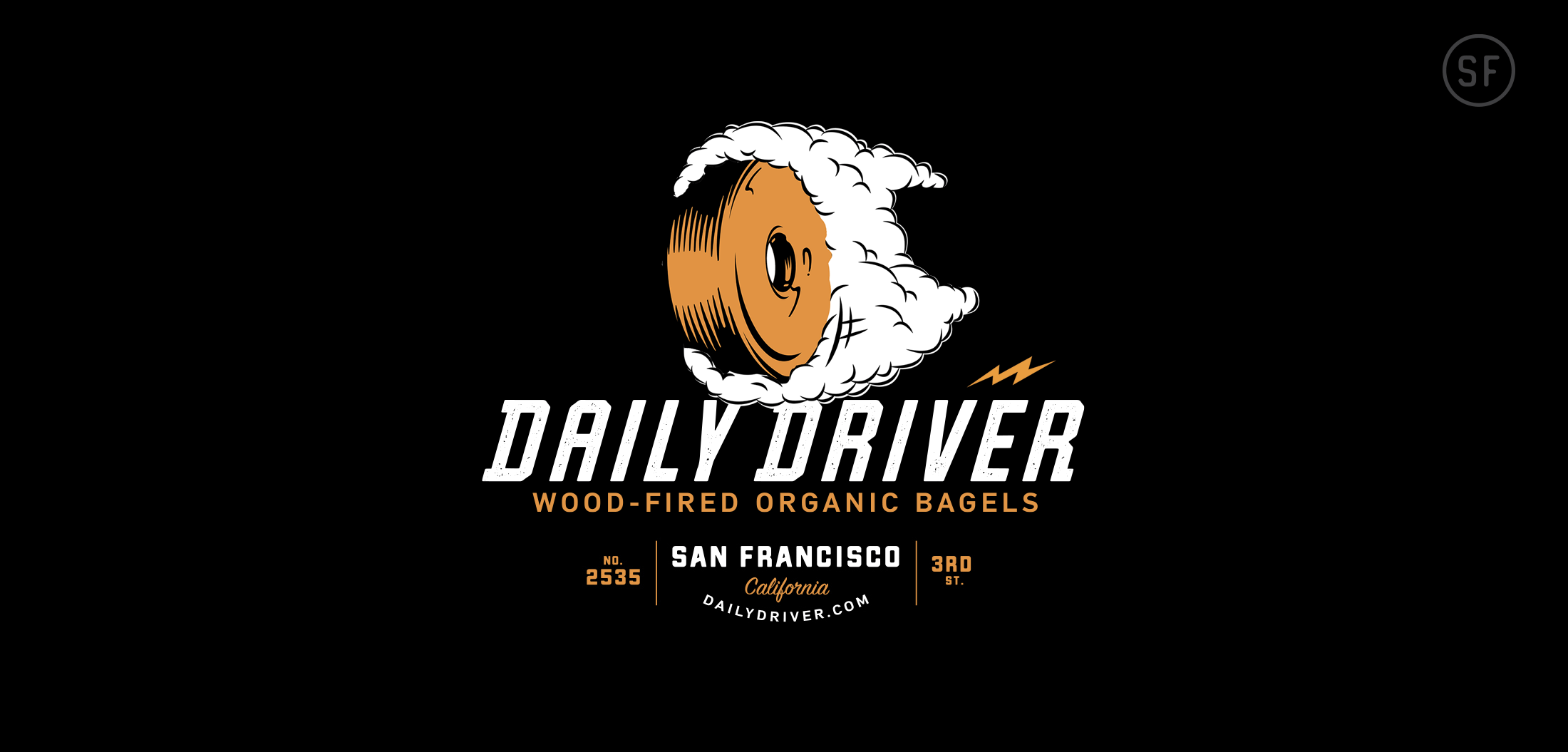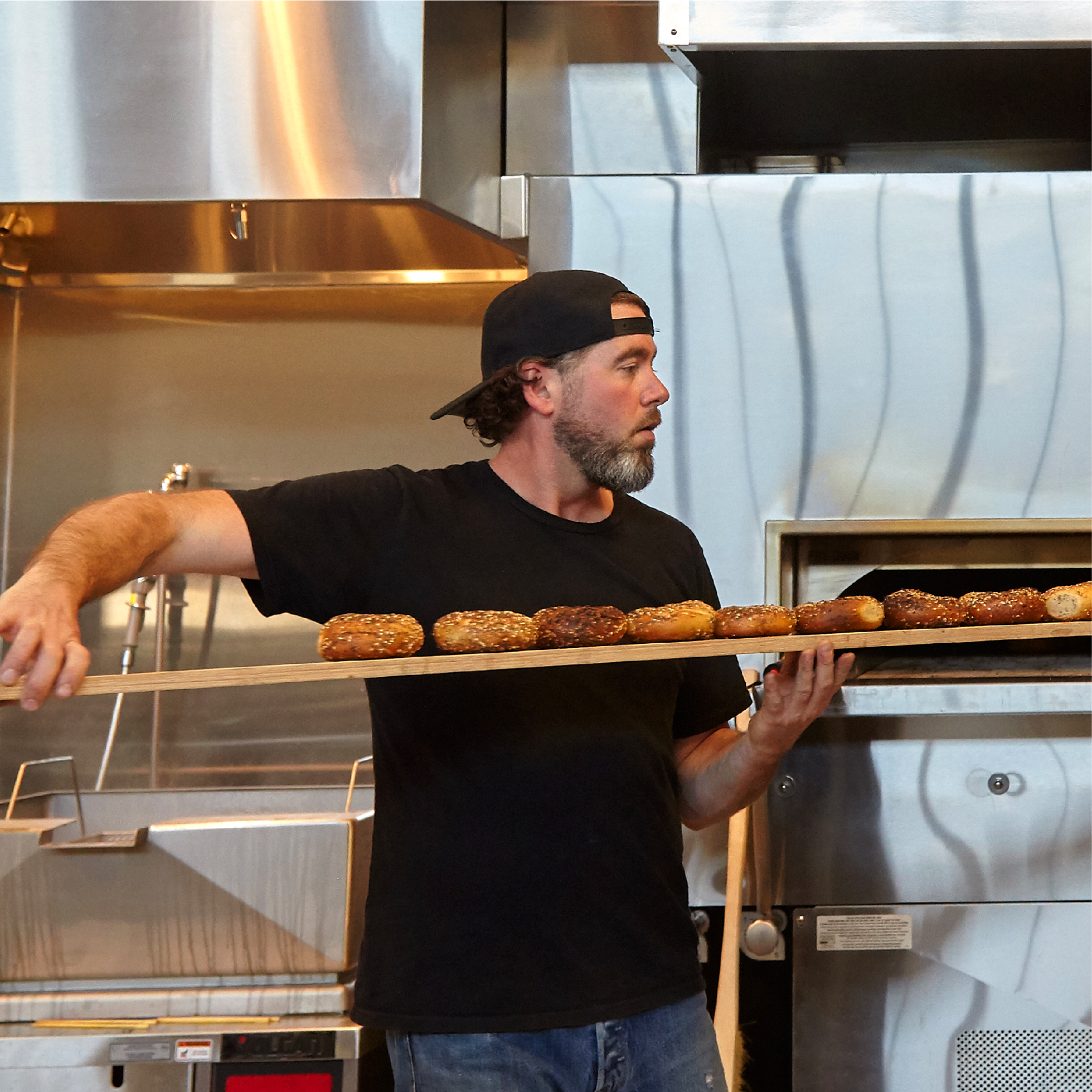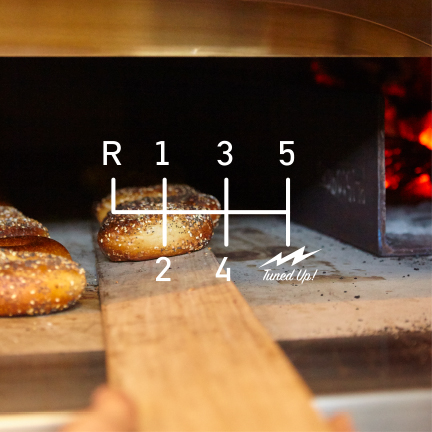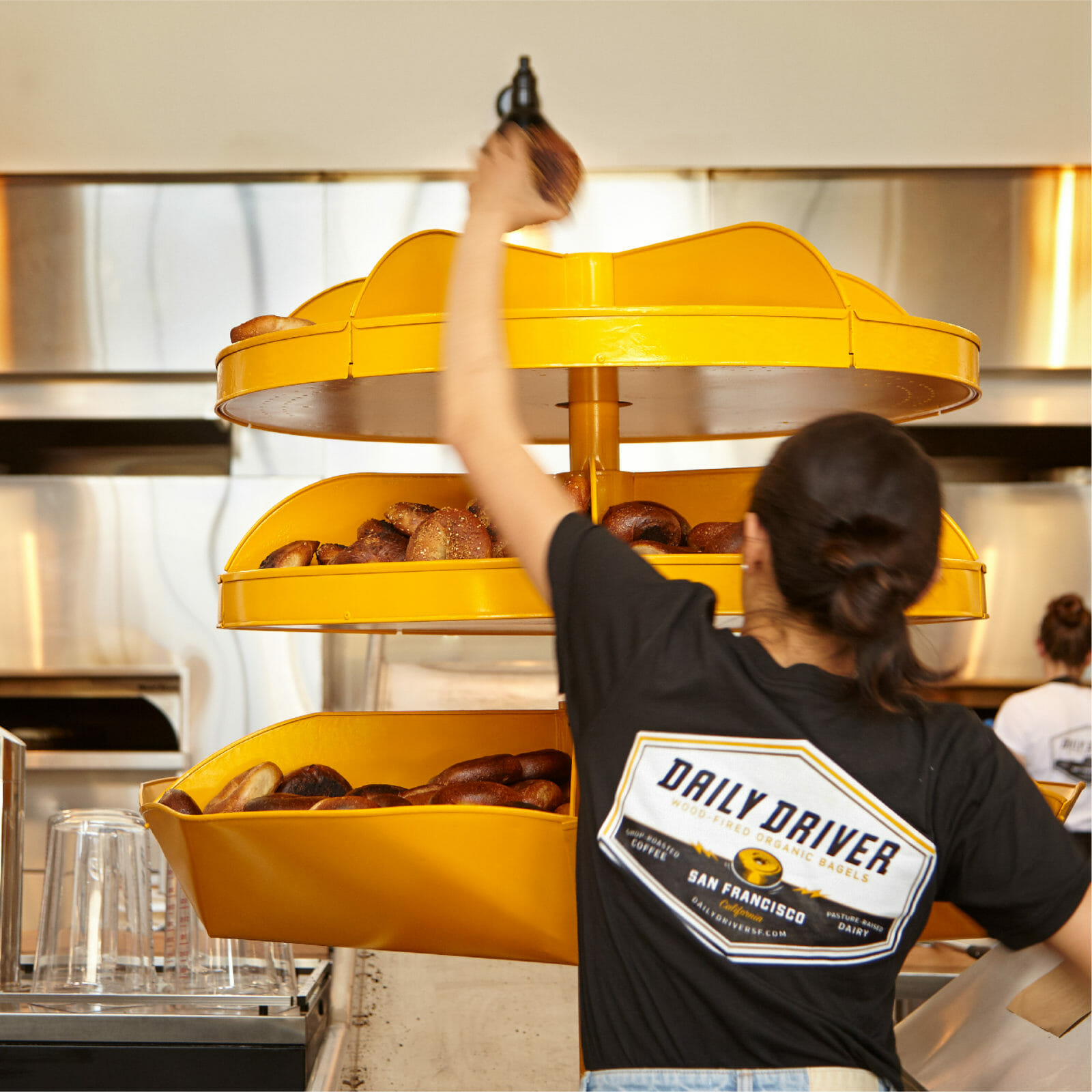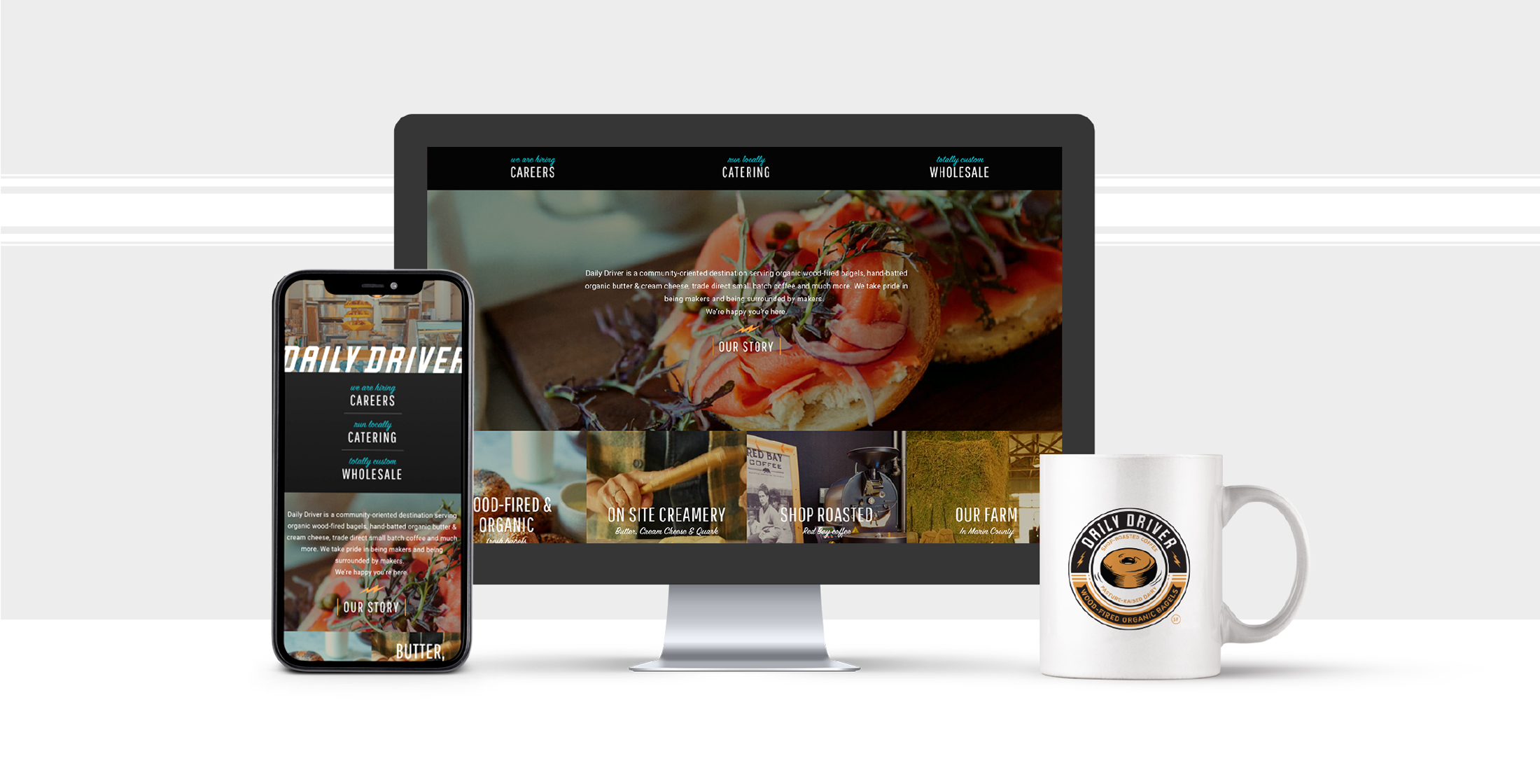 Here's the story.
All we heard was "bagels" and "cars". SOLD! P13 was thrilled to work with the team over at Daily Driver to develop a unique brand and powerful website for their new culinary super shop. We crafted an iconic and instantly recognizable set of logos and assets that define the identity of such a unique concept – while also giving nod to a true passion for their daily drivers. Oh, and making a bagel look really fast.
The website is a hand-built, fully custom WordPress solution that allows users to easily navigate through both Daily Driver's offerings and their amazingly interesting process and history. Go check it out!