The National Blues Museum is a world-class cultural attraction.
The Museum is focused on education, entertainment and community involvement while celebrating the genre as the root of all modern American music. It is the centerpiece of the largest redevelopment project in downtown St. Louis over the past 40 years and Project 13 is proud to have been a part of its creation.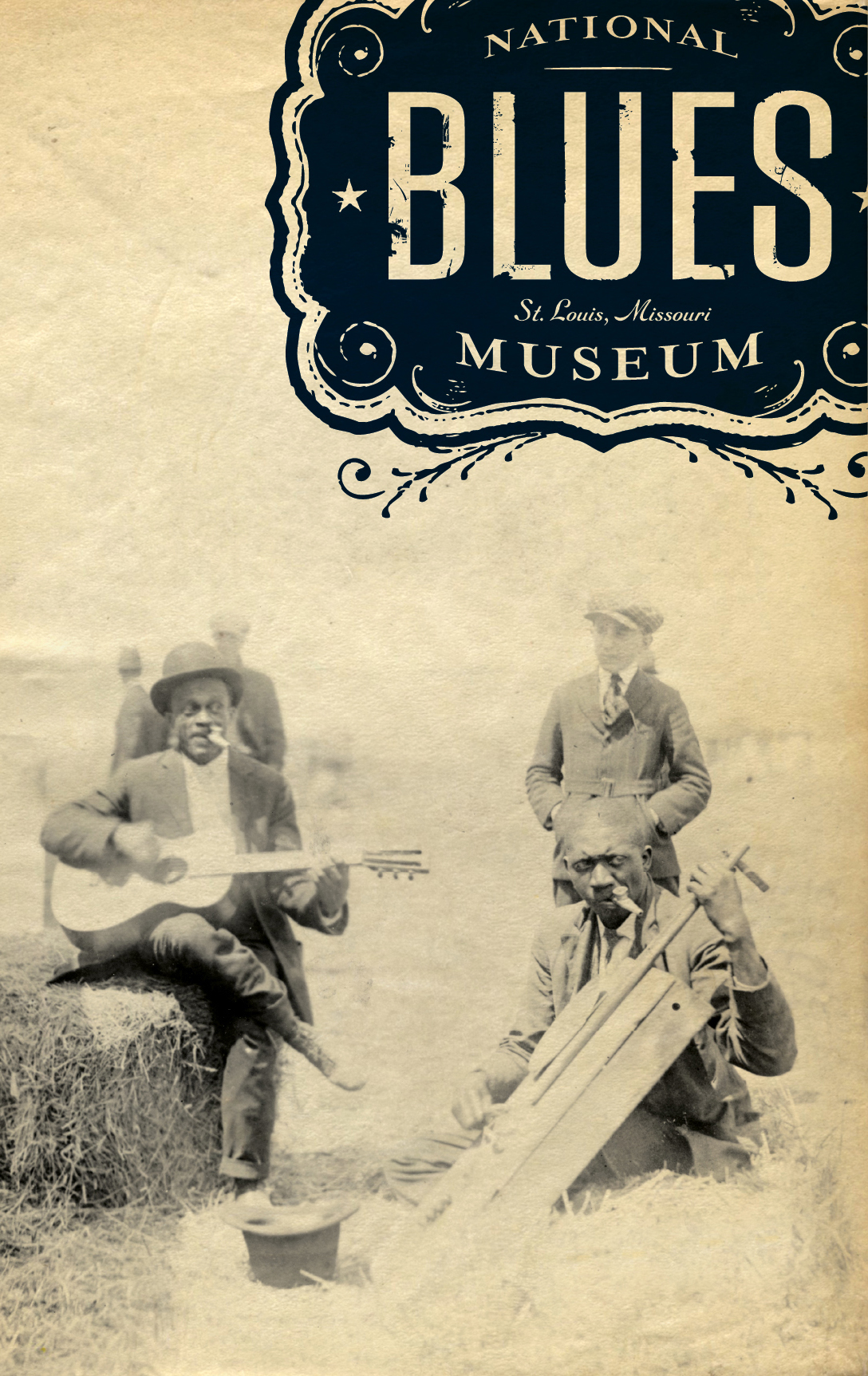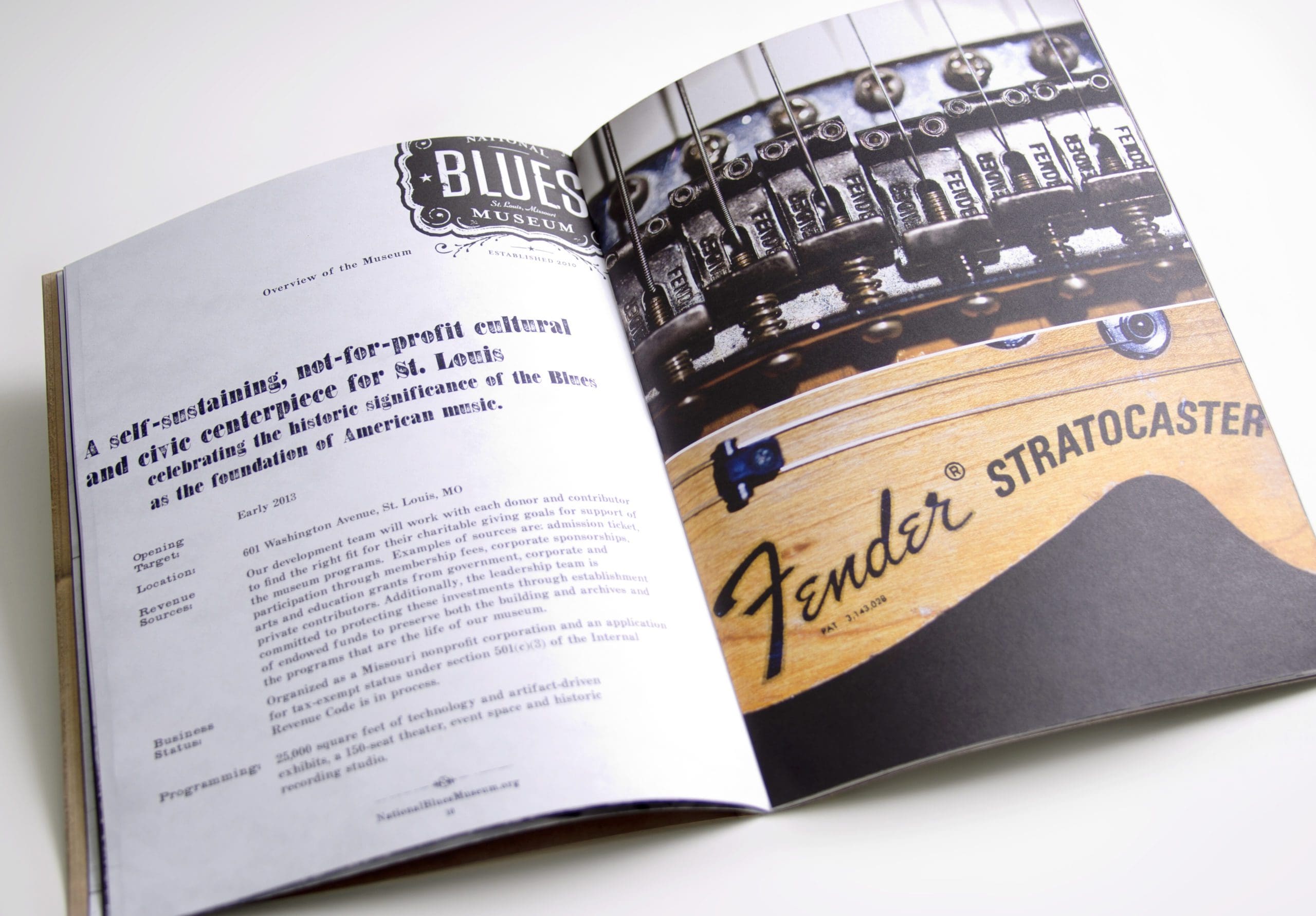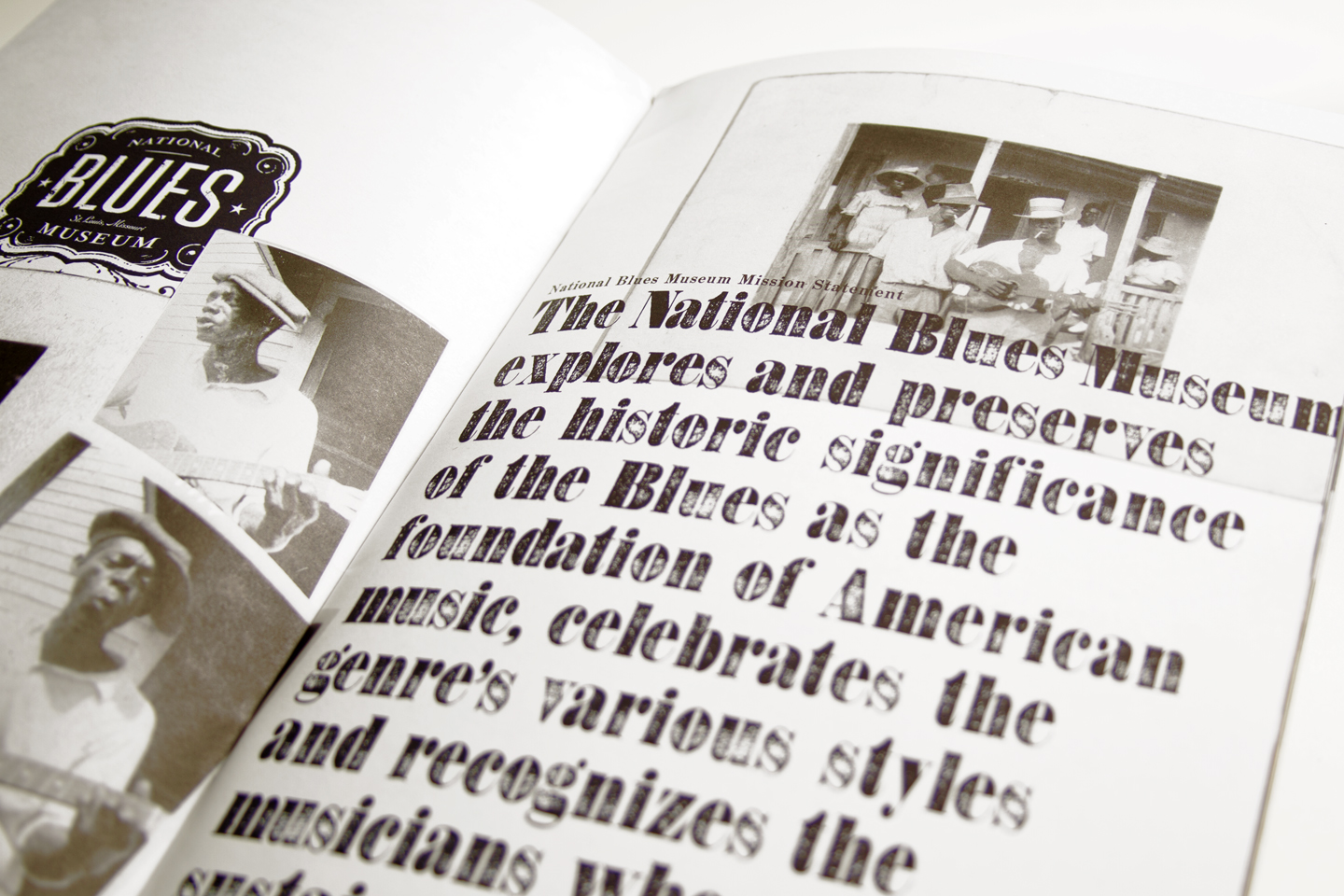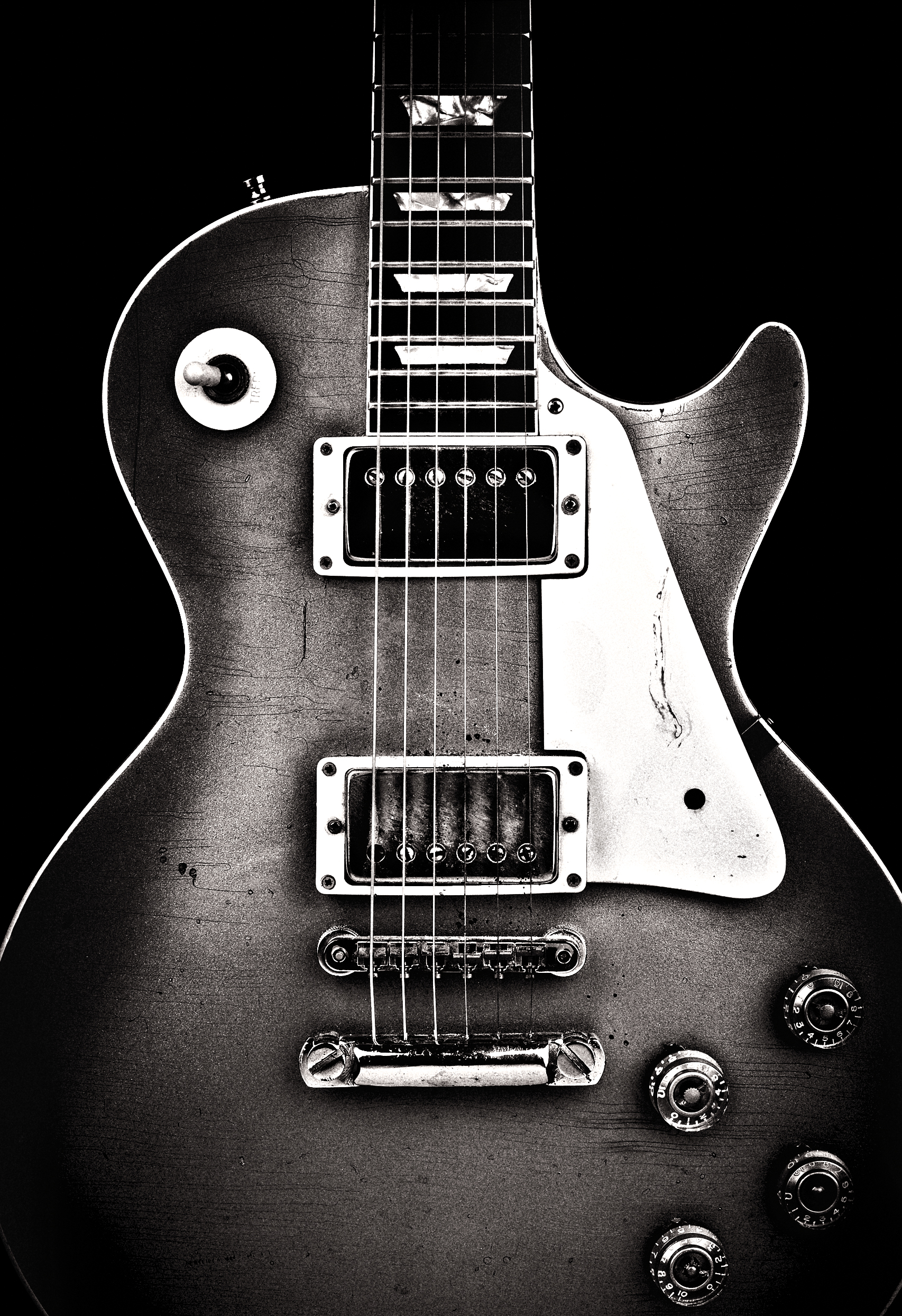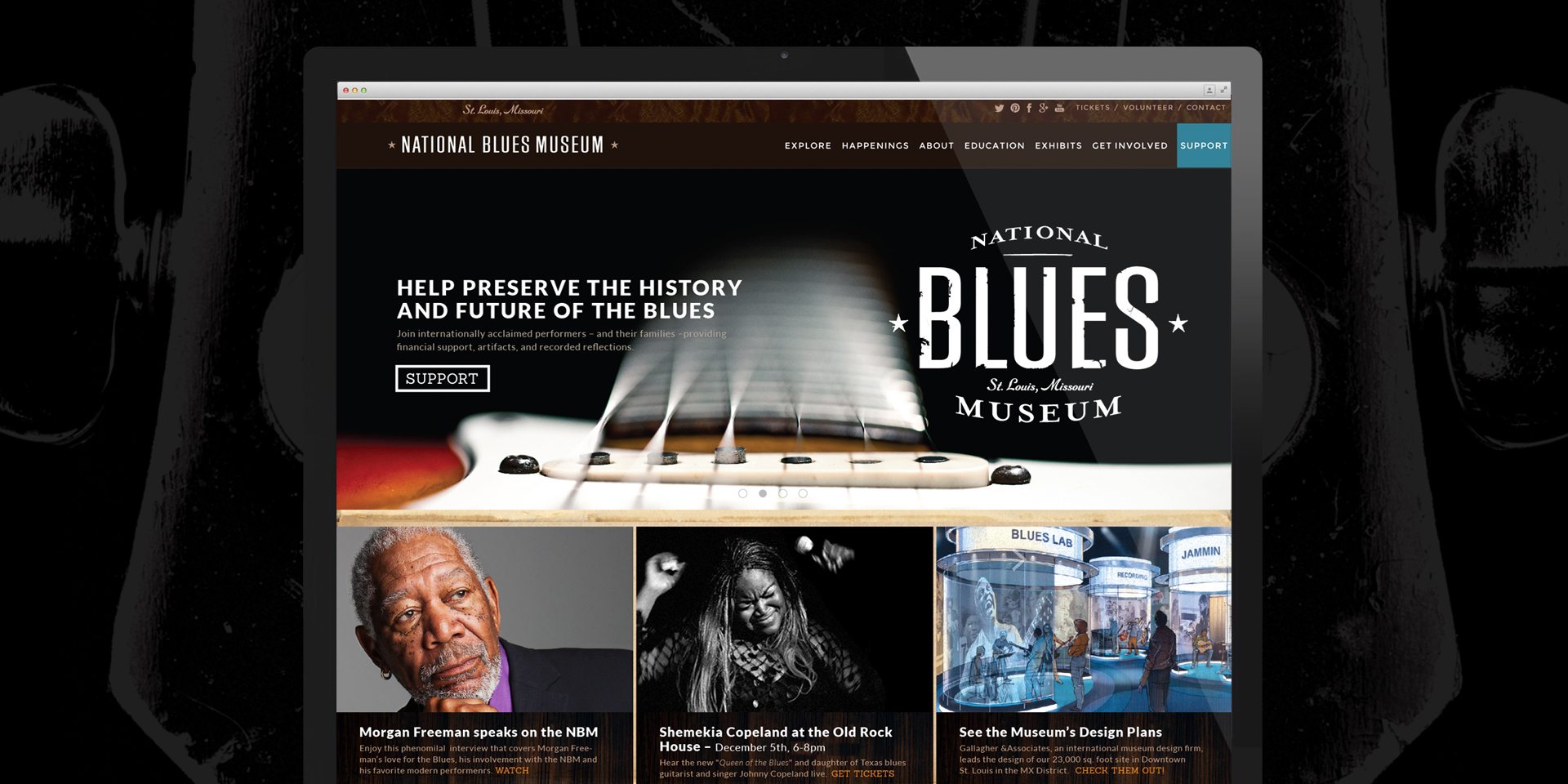 Here's the story.
A unique identity, meaningful collateral materials and engaging web presence were realized early on to be an integral part of capital fundraising efforts for this ambitious new project. Project 13 created a brand for the Museum that is visually rooted in the blues history but also flexible enough to work seamlessly within their technology and experience-focused exhibits.
A powerful, user-friendly website was also created to enabled the public to contribute to pre-opening fundraising efforts and once open, become an information destination for events, exhibitions and ongoing fundraising efforts.
Iconic brand development, investor and fundraising presentations, event kiosks and location signage all helped lay a solid foundation and garner the support of investors, record labels, performers, music industry leaders, organizations and producers including Jack White, John Goodman, Morgan Freeman, The Blues Foundation, Mississippi Blues Trail, Saint Louis Blues Society, Washington Blues Society, Kansas City Blues Society, Delta State University's Delta Center for Culture and Learning, and Washington University's College of Arts & Sciences and many more.