A great cup of coffee can be as enticing and complex as a top-shelf whiskey, tequila, or rum. And that's what The Morning Dram is all about – providing consistently flavorful coffee that elevates your morning ritual with a brew worth savoring.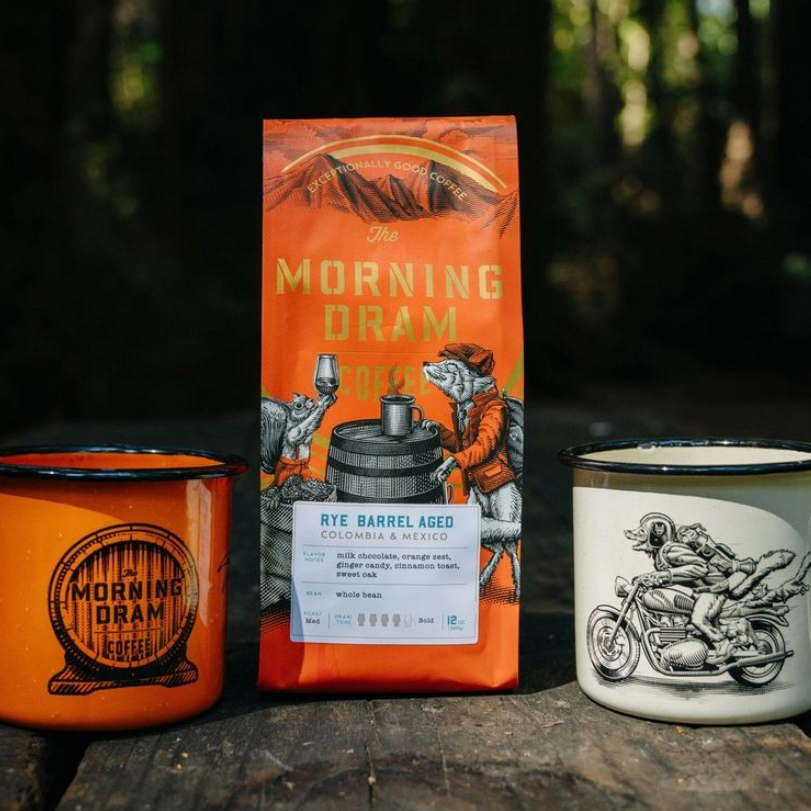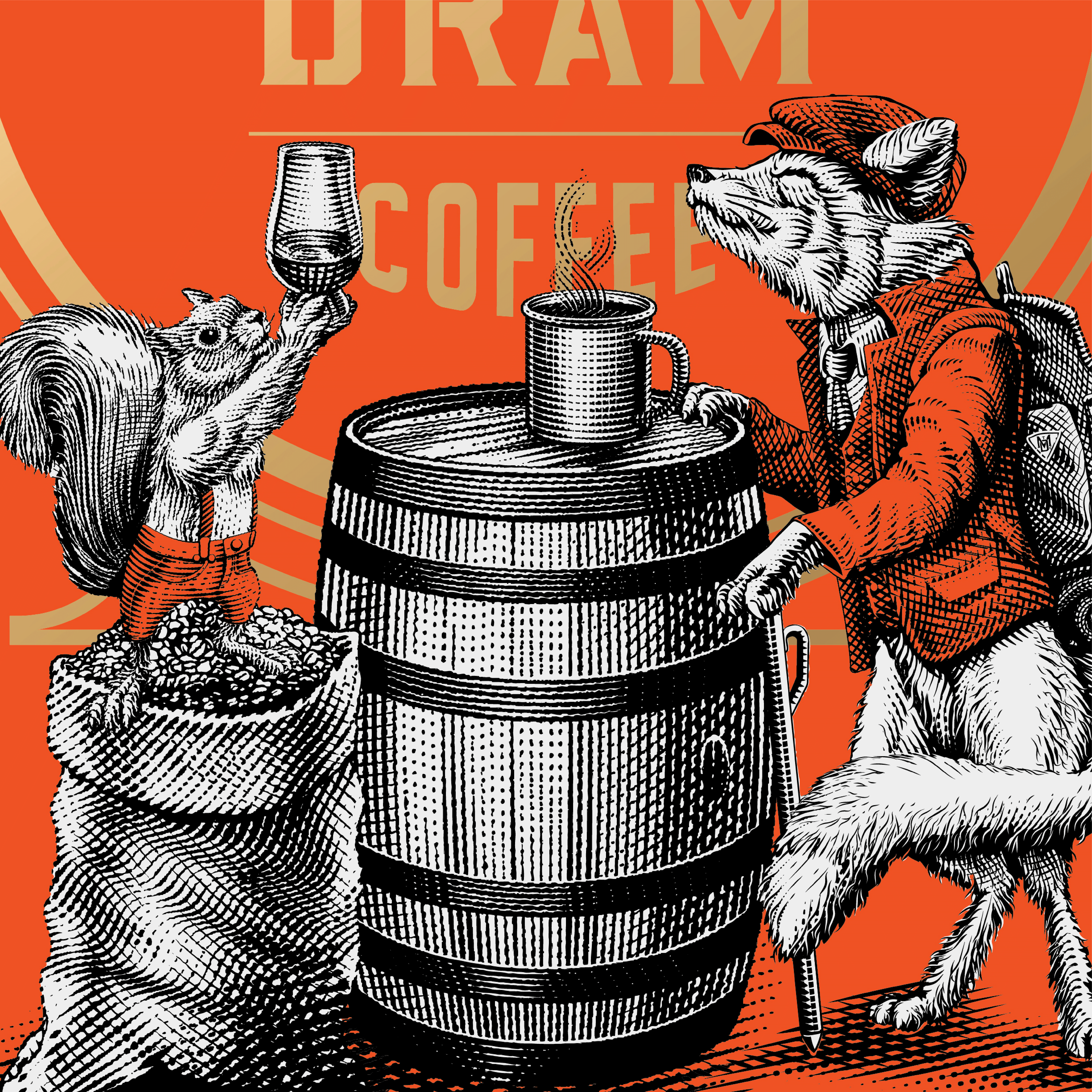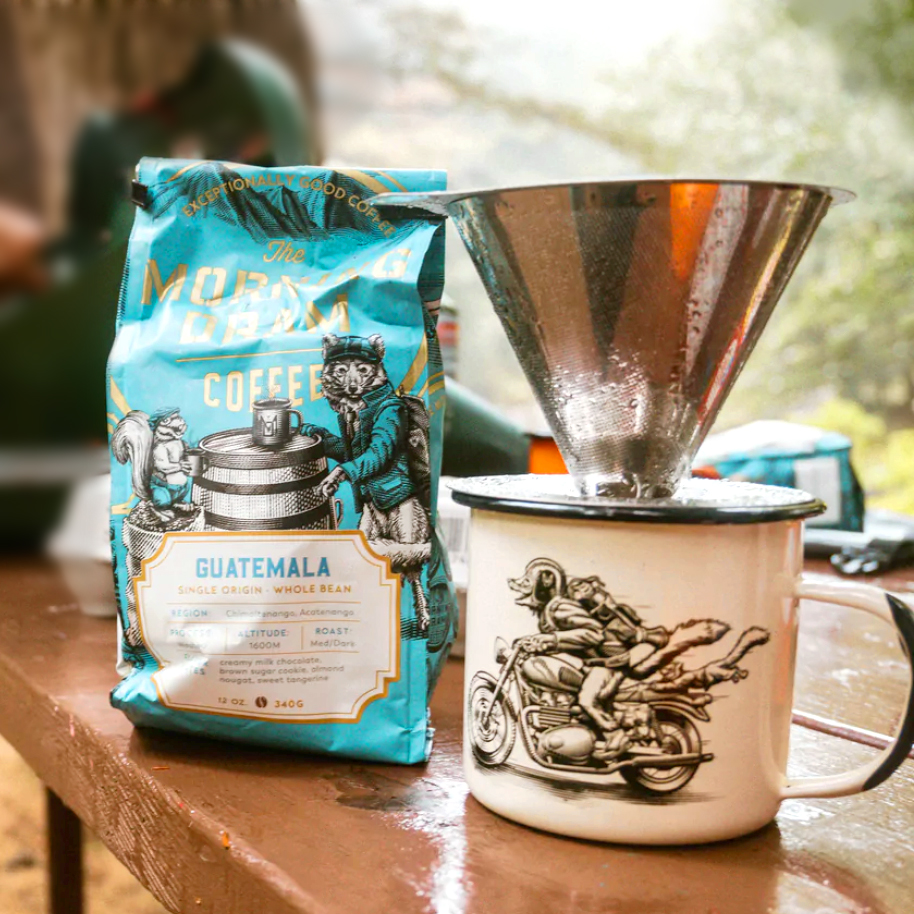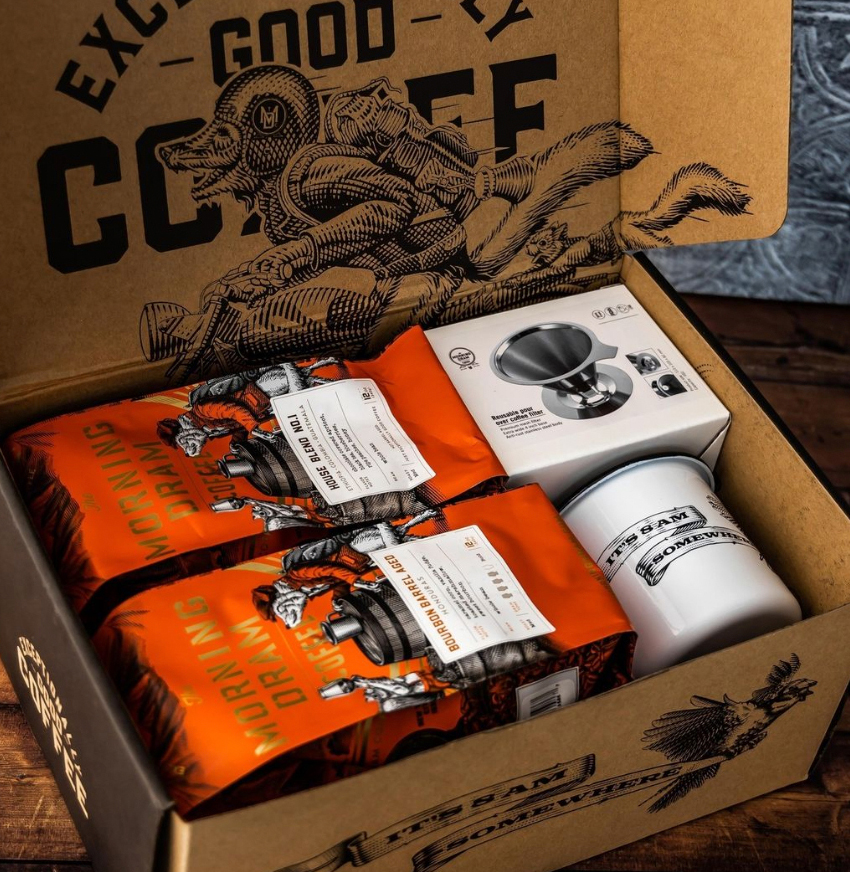 Here's the Story
Proprietor of the Flatiron Room and Fine & Rare, Tommy Tardie was looking for a unique and trend-on brand for his newest venture, The Morning Dram Coffee.
Tommy's vision was to craft a visual voice which truly conveyed his love for whiskey, coffee and the great outdoors. Project 13 worked to develop a brand that is not only engaging, fun and instantly recognizable but also extends beautifully across all mediums including packaging, promotional materials and web. Illustrations by Abraham García Sánchez were used to add dynamic personality and detail, drawing viewers in through their whimsey and charm.
From their Shopify website to highly detailed packaging, every element of The Morning Dram's creative plays an important role in defining an exceptionally good coffee experience which speaks to the spirits drinker. Because hey – It's 8am somewhere!