Since 1981, Blue Note has been a cultural institution in New York City and one of the premiere jazz clubs in the world.
Blue Note strives to preserve the history of jazz, and the club is a place where progression and innovation are encouraged and practiced on a nightly basis. Blue Note has been instrumental in encouraging the development of Greenwich Village's local musicians by giving them a chance to perform in one of the world's finest venues.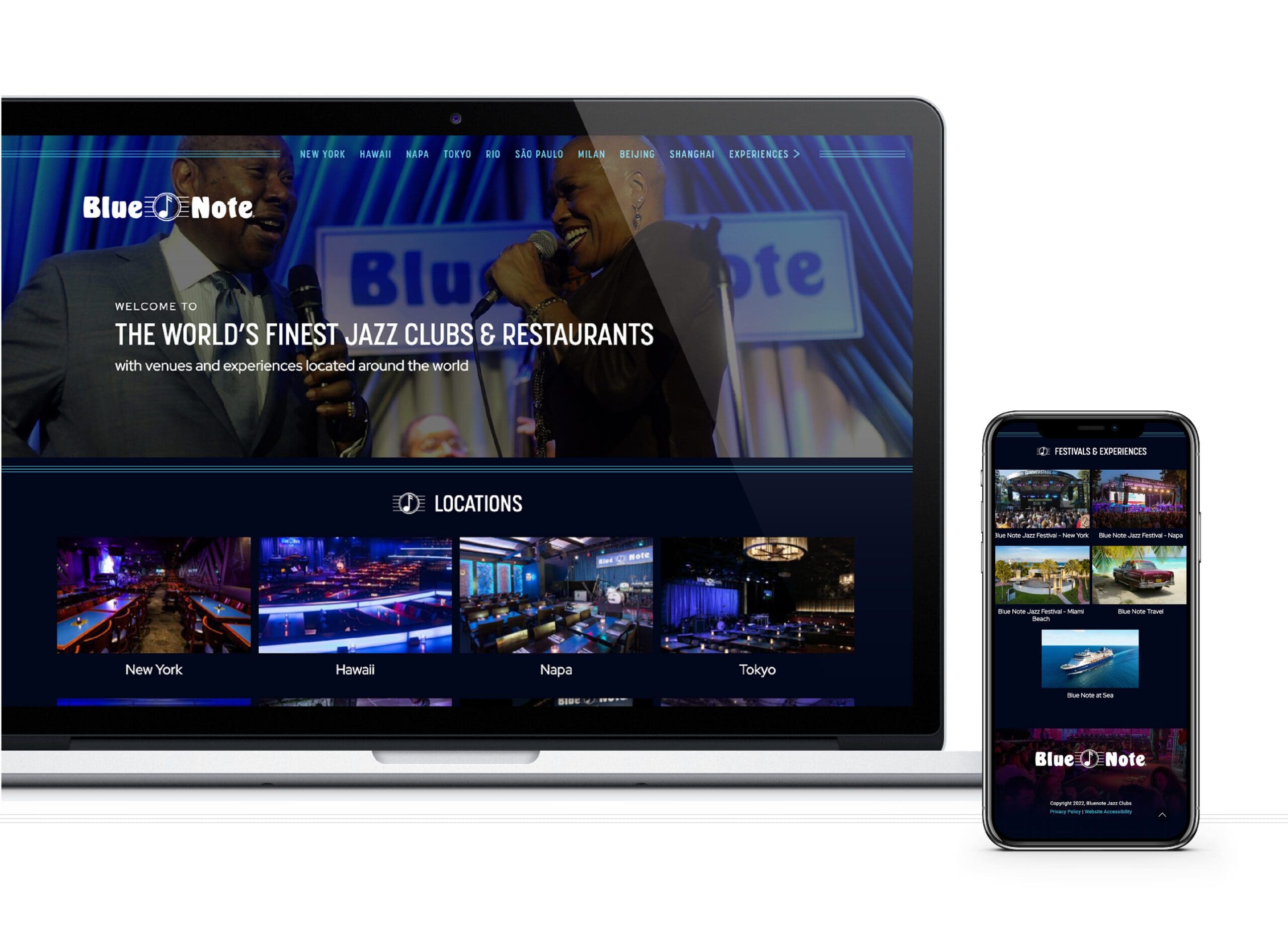 Here's the story.
Project 13 had the good fortune of working with this New York (and world-wide) music venue legend to focus and extend Blue Note's classic logo into a brand guide which provides a foundation for ongoing marketing efforts. We also applied this new brand focus to a beautifully designed and highly functional website that provides access to Blue Note's locations, festivals and experiences around the globe. A custom, multi-site platform was developed to provide a cohesive and intuitive experience for managing and continually featuring their ongoing showcase of artists in both New York and Hawaii. The new ADA compliant sites designed and developed by Project 13 seamlessly interact with the Blue Note's ticketing platform and significantly lessened the amount of work it had taken to promote multiple daily shows and events.
"What makes Blue Note so special is that on a given night, anything can happen" – hope we happen to see you there soon!